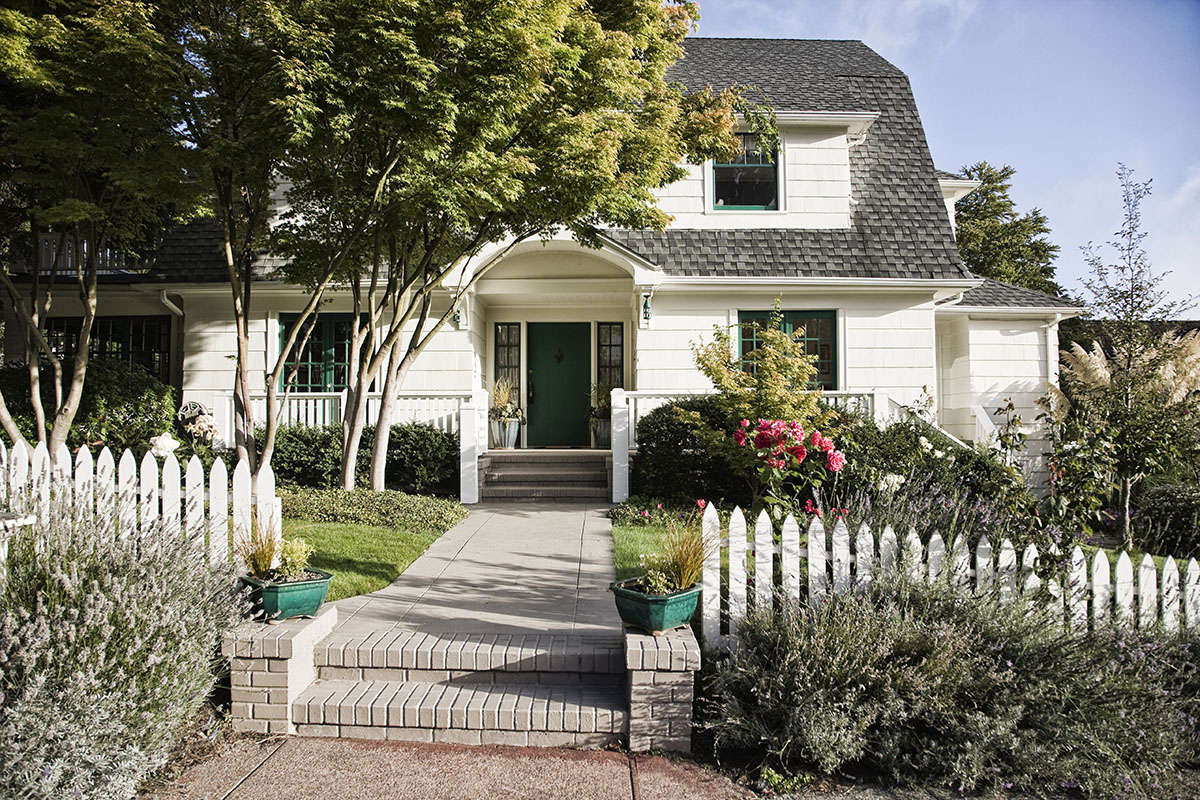 A tired-looking home doesn't make a positive first impression on passers-by. Homeowners in Surrey often concentrate on what's inside their homes. While that is understandable, who doesn't want a nice kitchen makeover, after all, they often neglect to refresh the look of the exterior. If your property could use serious improvement that extends beyond a new paint job and flowering plants, you should consider an exterior makeover. What this will involve is entirely down to your budget and goals. There are plenty of options and ideas that can breathe new life into your house. Here is how to go about it, no matter if you are wondering how to make an old house look modern on the outside or just update your contemporary-vibe house into an even more presentable property. Stick around for all the details on your next renovation.
Can You Remodel the Outside of a House?
According to the building regulations in Surrey, London and elsewhere in the UK, homeowners can makeover front of the house as long as they comply with the requirements of the local council. Some makeovers need planning permission, others don't.
There may be certain design constraints when it comes to the height and size of some elements; plus older houses and period properties are subject to strict regulation, so it may not be possible to make lots of alterations there. For example, if you have a Victorian house, you can't just update house exterior without notifying UK Building Control. Period homes have to hold their value and must undergo restoration work on certain conditions.
A modern house, though, will be easier to receive a permit, unless you live near a conservation area. Play it safe and always consult local authority beforehand.
What Benefits to Expect As You Renovate Front of House?
Remodelling your home exterior design has plenty of advantages. It can increase the weather resistance of the existing building all the while reducing maintenance a great deal. Another obvious perk is improved curb appeal. Your place will have a brand new look that everyone will be able to tell right away.
Moreover, you can boost energy efficiency and security by introducing a few small but notable changes. And lastly, by updating your home you will increase its value, which will enable you to sell it at a better price (if that's the objective of your exterior renovations).
Replacing the Front Door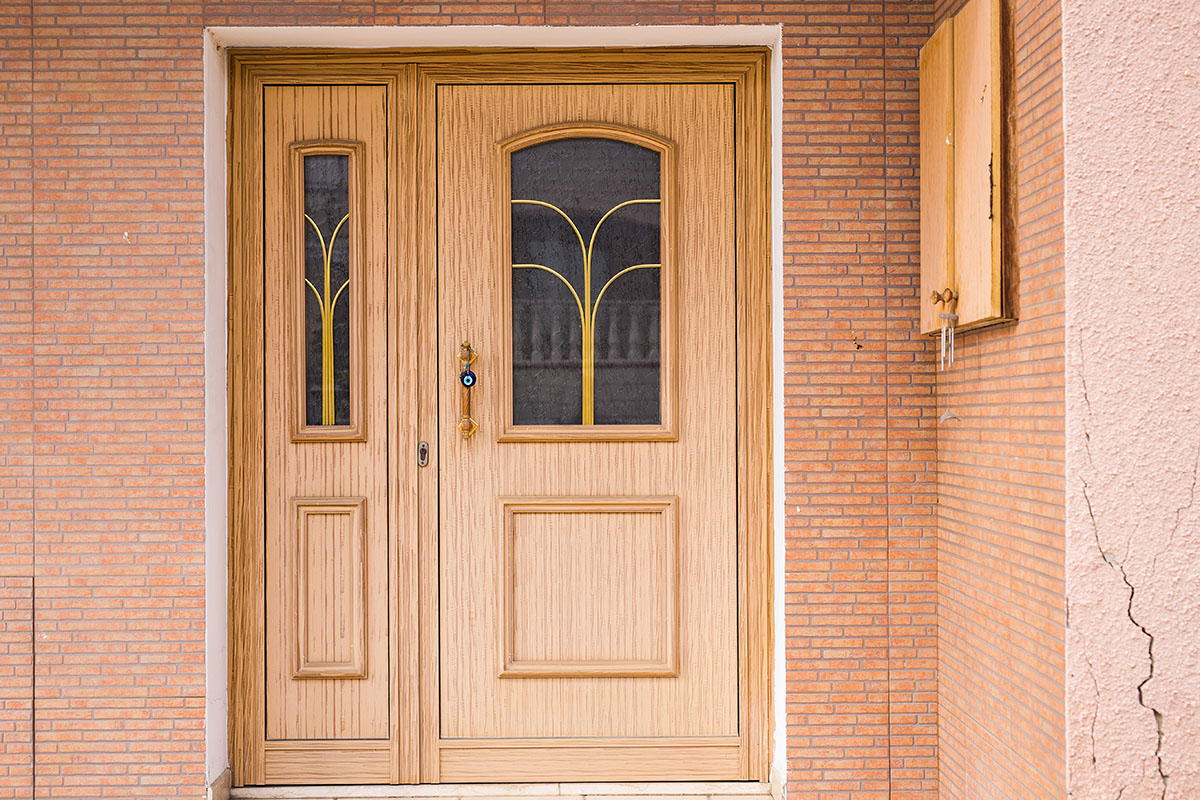 Getting a new front door is one of those transformations you can do yourself. The style and material you opt for will be based on your preferences, budget, and the style of your home. However, when making a decision, take into consideration the overall property style in the neighbourhood. This is important as you don't want your front door to mismatch the rest of the doors on your street. Last but not least, you need to think of safety. Pick a door that is solid and secure, not just affordable.
What are the Best Front Door Colours?
Teal
Grey and black
Purple, lilac and blue
What are the Worst Colours for a Front Door?
Green
Pink
Orange
Bright yellow
Bright brown
How Much Does a Front Door Cost?
The price of your new front door is largely affected by the material it comes in. The cheapest option is uPVC starting at £600, followed by glass-reinforced composite which costs around £900 and upwards. Next come timber core composite and veneered timber doors: £1,200-£1,250. The most expensive front doors are those made of solid hardwood. They run £2,000 per piece.
Redoing the Roof Coverings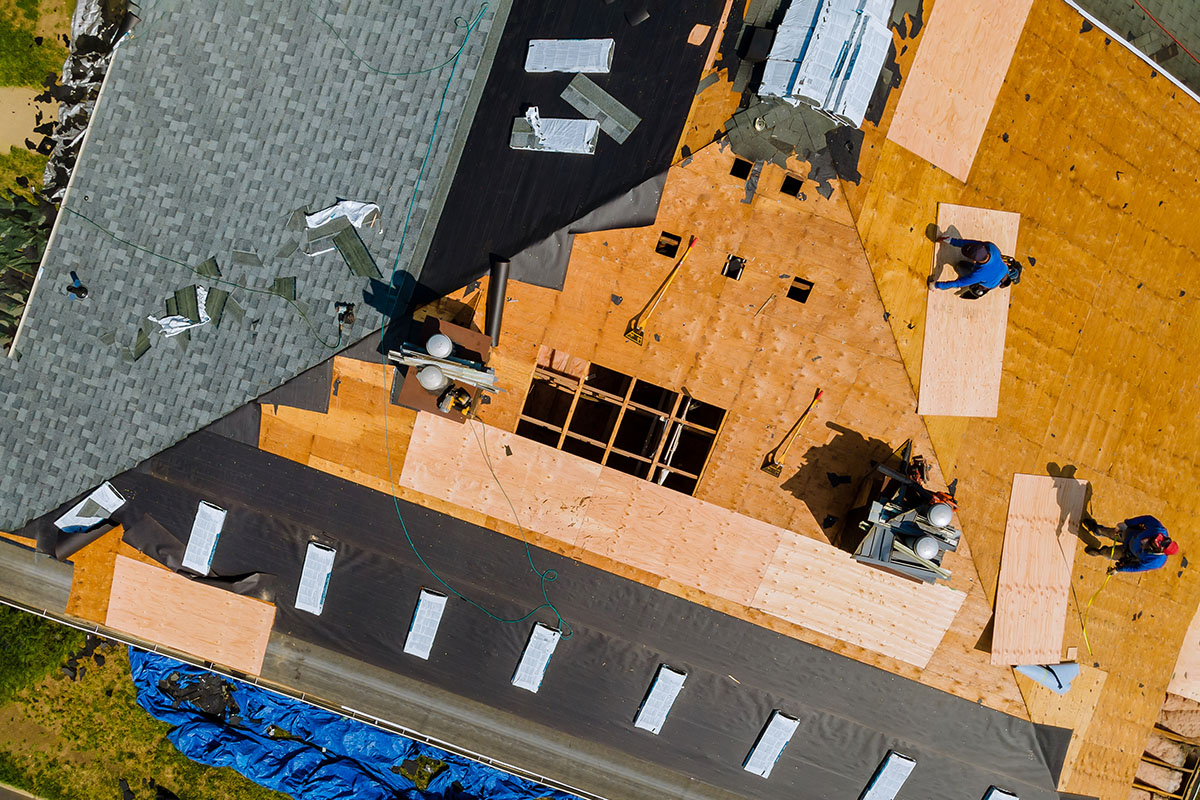 Being a very dominant feature, the roof can be seen as soon as you glance at someone's house. Altering the roof covering is one of the things that bring an instant change. Whether you alter the colour, style or shape, it will provide a considerable difference in your property's appearance.
For starters, you can replace the old tiles for a more modern feel; try new interlocking concrete ones. This one does not require planning permission and is relatively cheap to do. To make the most of your renovation, add roof insulation so that rains are never a concern for you. This may actually be part of the requirements from the local authority.
If you don't have the budget for such an alteration, the least you can do is grab a pressure washing machine and remove the dirt from your roof.
When Do You Need a New Roof?
A moss-covered roof is a huge turn-off
There is leakage outside or into your living space
You've had those roof tiles for 20 years or longer
You would like to change the property's kerb appeal
How Much Does a New Roof Cost?
Your re-roofing project might set you back some £40- £80 per square metre. The majority of customers spend between £4,000 and £16,000 on the job. The more roof area to cover, the bigger the price.
Changing the front of your house through the shape of your roof covering is even pricier, so choose wisely. If you have a flat roof that you want to swap for a pitched one, it will add some £4,500 to the bill.
House Extension on Modern Homes for a Contemporary Appearance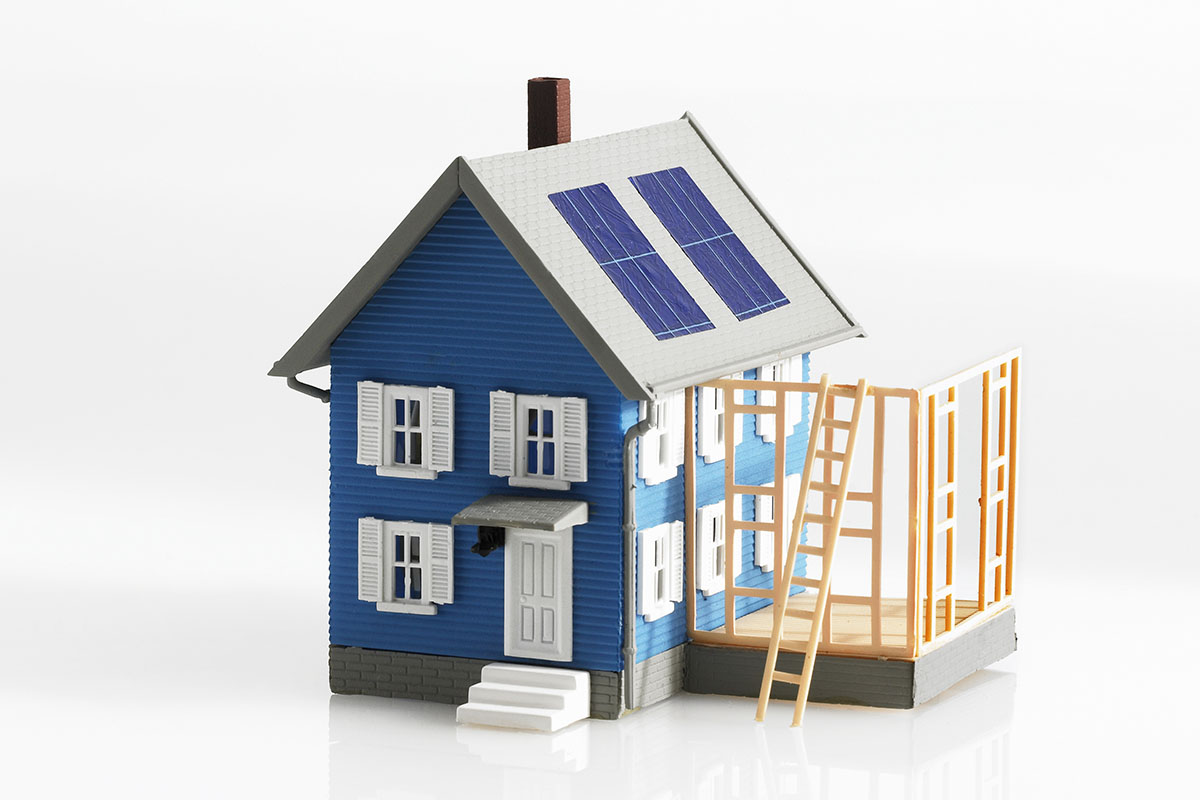 If you feel like your kitchen is too crammed or you just want to balance out the proportions of your home, you can add an extension. Aside from your kitchen extending into your backyard (rear extensions), there are plenty of other options, from a dormer extension to a porch, large feature chimney and double-storey extensions, to name a few.
We need to mention a few things in regard to changing the exterior of the house with double-storey extensions. First and foremost, they require planning permission, so you'll want to prepare one ahead of time. The other thing is they are about 50 per cent less expensive than single-storey extensions because the related costs are usually applied to the foundations, which means only the lower floor is concerned. Hence, when you arrange for a double extension, you will enjoy double the space at a smaller price.
How Much Does House Extension Cost?
Due to the pandemic, there has been a shortage of construction materials these past two years that will significantly impact the cost of your extension project. Size, glazing, and shape should be factored in too.
With that said, you could be paying anything from £2,000-£2,300 to £3,000 per square metre for a single-storey extension, depending on where in the country you are situated. Certain areas like Surrey and the South East of England, in general, are considered high-value districts, so you should expect to pay more for your home exterior makeover.
A two-storey extension is more likely to run £1,500-£1,800 per square metre. Smaller extensions like adding a chimney clock in at £500- £600.
Replacing Windows on Modern Homes
This one may not be the first thing that comes to your mind as far as external makeover goes. It's probably hard to imagine that swapping out the windows would make a huge difference to the exterior design but you should not dismiss the idea yet. Your new windows can turn into the protagonists of the show if you let it happen. In fact, by choosing a certain style, you will add more character to your home. That being said, you may need to also repaint the exterior walls and change the front door to fully match the overall redesign scheme.
FENSA Regulations on Replacement Windows
Whatever you choose to do, it's important to keep in mind that such a project is subject to building regulations that should be met to a T before you can proceed with it. In most cases, you will be looking for a builder/installer who is fully acquainted with the FENSA regulations and is competent enough to self-certify their work.
What is FENSA, you would ask? This is a certificate whose full name reads Fenestration Self-Assessment Scheme. It has been around since 2002 and was brought into existence to ascertain that installers have what it takes to comply with building regulations. Anyone who is part of the Scheme is competent to register the window treatments or other related work with local authorities. In addition, they hand homeowners a FENSA certificate, which ensures that the above steps have been taken.
What Do Replacement Windows Cost?
The following numbers reflect price ranges per window supplied and fitted. Having new windows installed runs £500-£3,000 and is influenced by the material, style, shape, and size you choose. The most economical option is PVCu because it starts at as little as £500. A timber frame will set you back around 50 per cent more than PVCu windows, while an aluminium frame falls in the middle.
The most expensive windows are Bay windows costing £1,350 per item: for a 3-section window you are going to pay £1,200 (around 150 per cent more than for uPVC) and for a 5-section one you will part with the staggering £1,650 per piece.
Cladding and Painting Exterior Wall Surface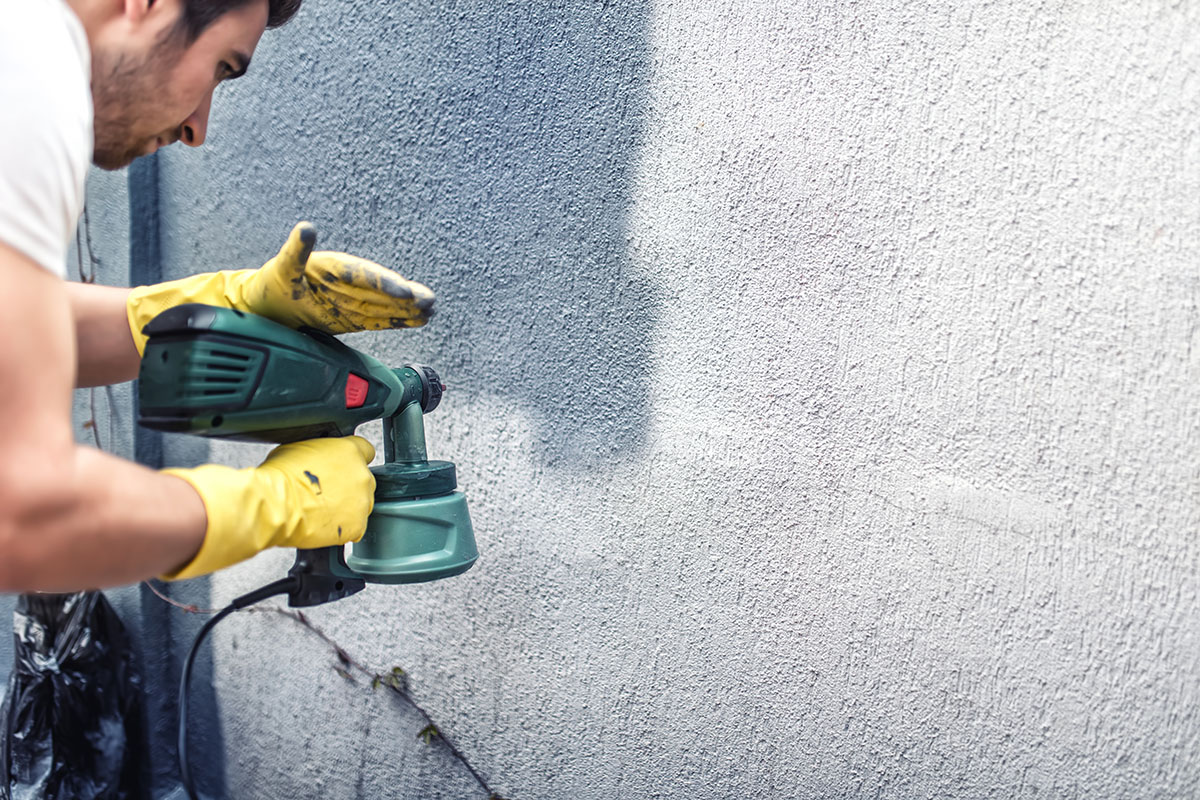 One of the most dramatic changes that you can make to your house's exterior is changing the finish. This will prove especially successful if your house was built in the '70s and '80s and has a mixture of materials or - even worse - mismatching bricks. There are two ways to camouflage the old look: rendering and painting, and cladding.
Painting Your Home's Exterior
A fresh coat of paint is a cheap and fast way to get instant results during a renovation. The type of shade and exterior paint type can cover the mismatching materials and make it look as if everything is amalgamated. Throw in a fire retardant coating as well to reduce the possibility of a fire eating away at your home one day.
If you are going for a more striking difference in your house appearance, cladding is recommended.
House Cladding
There are different types that come with different prices. Your home's exterior makeover will range significantly depending on that. Here are your cladding choices.
Laminate cladding: It is weather- and scratch-resistant and quite a long-lasting material. The way it is made is by compressing epoxy or polypropylene resin with wood fibres or impregnated paper. Besides, you can add coloured pigments on top; hence, you can choose from a great deal of colours.
Fibre-cement weatherboarding: This one is low-maintenance; it is fire-resistant and durable. It won't warp either. This is the perfect material for your exterior design that will withstand any weather conditions.
PVCu cladding: Without a doubt, the most affordable option. It is easy to clean and maintain and it can last you some 20 years.
Brick slips: these are made from clay and resemble real bricks, only they are much thinner.
Masonry paint: this is a textured finish that not only alters the ugly exterior of a property but also covers minor cracks, making everything unified.
Timber cladding: Whether you choose hardwoods or softwoods depends on your budget, hardwoods being more expensive. Some of the options here (spruce and pine) can be sealed to add more durability and resistance to weather; others like chestnut and oak can be left as is, without compromising their quality.
Stone tiles: these will give you a more traditional look and they can immediately transform your place on the outside.
Metal: Although it is not the most affordable option (not affordable at all), metal is a great choice because it can withstand the 5 elements, plus it's low-maintenance. So, in the long term, it can prove to be worth your while. If you are interested in a cheaper material, go for steel. It will easily last 30 years. But if you want something that can hold up to 100 years, get your hands on copper finishes. And if you are looking for something in between, aluminium should do.  
Composite cladding: Another easy-to-clean material that comes in various finishes. Fabricated from top-notch acrylic resins and stone powders, it also has the benefit of being a breeze to fit.
To get a better idea of how your home will look several years from now, ask the specialist to provide new and aged samples of cladded properties.
You do need planning permission for materials that don't match the material of the existing building (contrasting cladding). The local authorities may also be concerned about thermal efficiency, so you want to check with them if your project needs to be optimised for eco-performance. Once the house meets regulations, you can move your project forward.
How Much Do Painting and Cladding Cost?
Painting the exterior covering of your house ranges from £25 to £40 per square metre. The more expensive the area you live in, the costlier. Of course, there are other factors, such as the materials needed and the painter's experience.
It may be tempting to do the work yourself but don't undertake such a task unless you are 100% sure you have the skills and tools to do a good job without jeopardising your health.
Now, as for the cost of cladding for house exterior renovation in Surrey, it varies from one material to the next:
Laminate for home exterior: £20/m2
Fibre-cement weatherboarding: £65/m2
PVCu cladding: £25/m2
Brick slips for home exterior: £20/m2
Masonry paint for home exterior: £25-£45/m2
Hardwood timber cladding: £90/m2
Artificial stone for home exterior: £75/m2
Natural stone tiles: £110/m2
Concrete tiles: £45/m2
Metal for home exterior: £50/m2
Timber composite cladding: £110/m2
Going With a Porch
A porch is a beautiful feature to the front of your house. From a practical point, though, it provides extra storage and it can be so much fun to spend time there. So, it's not just a case of aesthetics. A porch actually allows you to walk barefoot outdoors and gives you a relaxing place to enjoy the weather, shielded from the harsh UV rays or heavy rains.
Before you get it done, you want to think about the proportions and particular architectural style of your home. The style and shape of the porch have to match those of the house for the sake of a unified look. Not only that but you should consider the angles and height of the existing roof. For accurate calculations, you want to involve a professional in the job.
And finally, think about whether this extension could block natural light into the house. If that's the case, you ought to steer clear of it.
How Much Does It Cost to Add a Porch Outdoors?
A porch will take around £3,000 out of your budget. And as always, what determines the final cost is the materials you employ. Bear in mind enclosed designs are more expensive.
Landscaping Your Front Yard
Flowers and pots add a vibrant colour to any place and are capable of hiding minor cracks in the exterior walls at a ground level. There are many ways to design a garden based on the available space you have and it takes a certain amount of time to finish the project.
Some people derive joy from this process and will gladly do all the work themselves. However, if you know nothing about gardening and are not in the slightest interested to learn more about it, resort to professional gardening services.
They will take that burden from your shoulders and provide a beautiful outcome, taking into consideration the overall design of your property and making sure the garden blends in perfectly.
How Much Does It Cost to Landscape Gardens?
Landscaping your garden may turn out to be an expensive project. According to experts, if you want to do things right, you should spend 5, even 10, percent of the house's value on landscaping. Be it as it may, your bill will be different based on the location and size of the property. If the land you own is up to 100 square metres, you are likely to fork out anywhere from £6,500 to £12,000.
Converting Your Garage
If you need an extra bedroom, it is wise to make your garage into a living space. But only if parking is not going to be an issue after that. The job could use the expertise of an architect or another specialist to avoid a patched look, which could happen when you don't factor in things like features and proportions of old and new. In other words, you want those materials matching with one another. Swap out the garage doors for windows and walls that will add a nice touch to the entire house.
One of the upsides is garage conversion is a permitted development, meaning you don't need planning permission for this type of makeover.
How Much Does It Cost to Convert Your Garage?
Converting a garage takes £900- £1,200 per square metre, which means you will pay a minimum of £5,000. Factors that will add to the cost include heating installation, building regulation fees, furniture, and more.
FAQ on Exterior Makeover
Can I change the front of my house?
Yes, you can. You can boost insulation, add a porch, redo your garden, re-roof, add an extension, change the front door openings, as well as sliding sash windows or period-style small casement (for period properties). Any of these external improvements can give your home more character and maximize curb appeal.
Do you need planning permission to change your home's exterior finish?
If the new materials are similar in appearance to the existing ones, there is likely no need for planning consent. This falls under permitted development rights, so to say. However, if you want to renovate house exterior to a greater extent, this will probably require a permit.
How much does exterior painting, rendering or cladding cost?
The price varies from £25 to £150 depending on the chosen cladding and paint type. Cladding is exorbitant and takes donkey work but is worth the effort.
Is it cheaper to clad or render a house?
Even though cladding turns out to be a more expensive makeover option upfront, it proves to be more affordable in the long run, since it lasts for decades (more than rendering will).
Can you clad over brick?
It appears that you can. If you think that your old bricks have a dull look, you don't have to remove them to clad.
Do period features add value?
Indeed they do. A lot of foreigners are looking for period properties or housing that has period features in it.