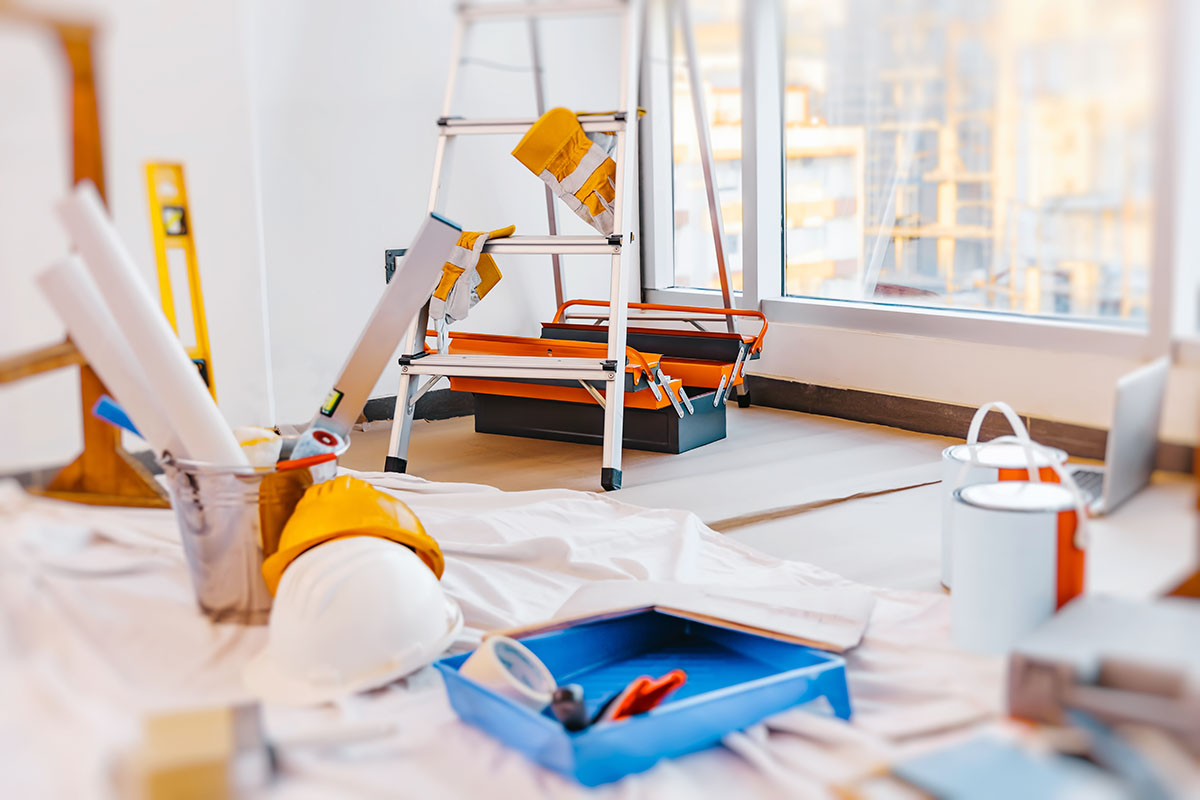 According to Houzz UK, British consumers spent around 36% more to renovate their homes in 2020 than they did in 2019. The most valuable private home improvements are estimated to be over £100000. In 2021, the home renovation market remained quite busy as well, and it is likely to stay that way in 2022.
Undoubtedly, nowadays homeowners are undertaking much larger and more attractive home improvement projects than they used to. Kitchens are among the most popular rooms to renovate, but they are also a quite good expense. The cost of high-end kitchen renovation in Surrey can reach $30000.
Why do kitchen makeovers cost so much? What are some of the other most popular and expensive home improvement projects in the UK? Here's a look.
Kitchen remodel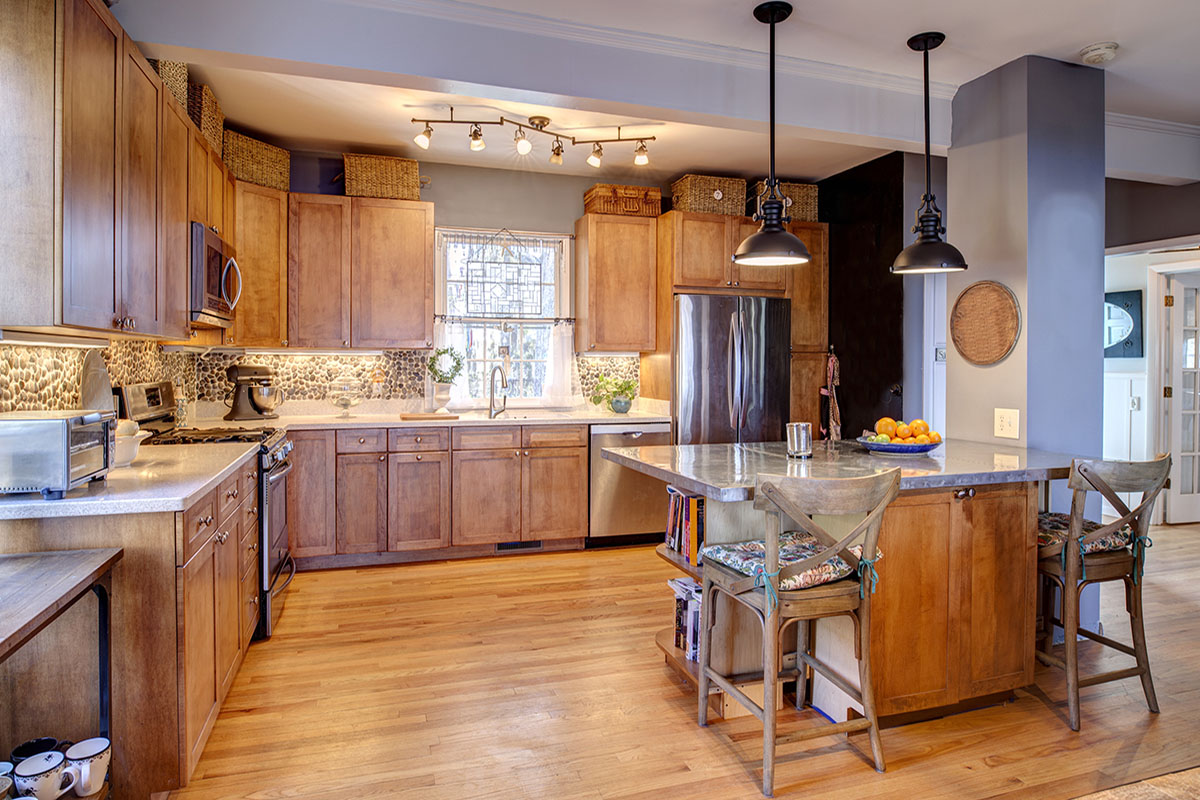 Kitchen remodels usually require a large budget. However, homeowners like to invest in such projects to make the space cosier, more comfortable and functional. This is not surprising, considering the fact that this is the most commonly used room in the house.
What is the cost of kitchen remodeling in the UK?
This really depends on several factors. While smaller and simple kitchen makeover can be fitted into a budget under £8000, a larger and more extensive renovation may cost as much as £60000.
Among the most significant factors that affect the price are the size of the space and the complexity of the project. Those are followed by the type of materials that will be chosen, the quality of the worktops, cabinets and other units, among others.
Major kitchen renovation projects which involve refinishing the floor, installing high-end appliances, and improving the plumbing, electrical, or heating can lead to a drastic increase in costs.
What is the most expensive part of a kitchen remodel?
Cabinetry is usually the most costly part of a kitchen remodel. In order to save money, many people choose to reface the cabinets in an already updated kitchen rather than remodeling the entire space.
When it comes to the price of new kitchen cabinetry, it can vary greatly depending on a number of factors. Costs can range from as low as £2000 to more than £10000. It mostly depends on whether the cabinets are prefabricated or custom made.
Bespoke cabinets are more expensive because they utilize space better and offer extra quality. Aside from that, the material and style of the kitchen doors will affect the price significantly as well.
Kitchen appliances and countertops can also add significantly to the total cost of the renovation project. High-end countertops such as granite and marble can cost £1500 for a standard-sized piece, whereas kitchen appliances can range from £600 to £10000.
Bathroom remodel
Nowadays, bathroom improvements are quite popular and homeowners tend to spend more money on them than they did in the past. The bathroom is no longer just a place for taking a shower. It is a place where people prepare for the day, relax, and unwind after a stressful day at work. Because of this, homeowners try to make that space as comfortable and peaceful as possible.
How much does a bathroom remodel cost in the UK?
Typically, people in the UK spend between £8000 and £10000 to renovate their bathrooms. The price may fluctuate greatly, and there are a lot of factors at play. The three main ones are the size of the place, the materials that will be used and the changes that will be made to the structure.
A smaller bathroom renovation project can cost less than £8000. The average cost for a mid-range bathroom remodel is between £10000 and £15000, but a full high-end bathroom renovation can cost up to £15000.
What is the most expensive part of remodeling a bathroom?
It is the labour cost that is the most expensive part of remodelling a bathroom. Between 30% and 40% of the expenses are for a construction company.
Typically, bathrooms require a lot of work to renovate including plumbing, electrical, tile installation, etc. All of these tend to increase the cost considerably. The type of tiles and bathroom appliances also have a large impact on the total cost. Generally, the higher the quality of the items, the more money they cost.
Adding en suite to a bedroom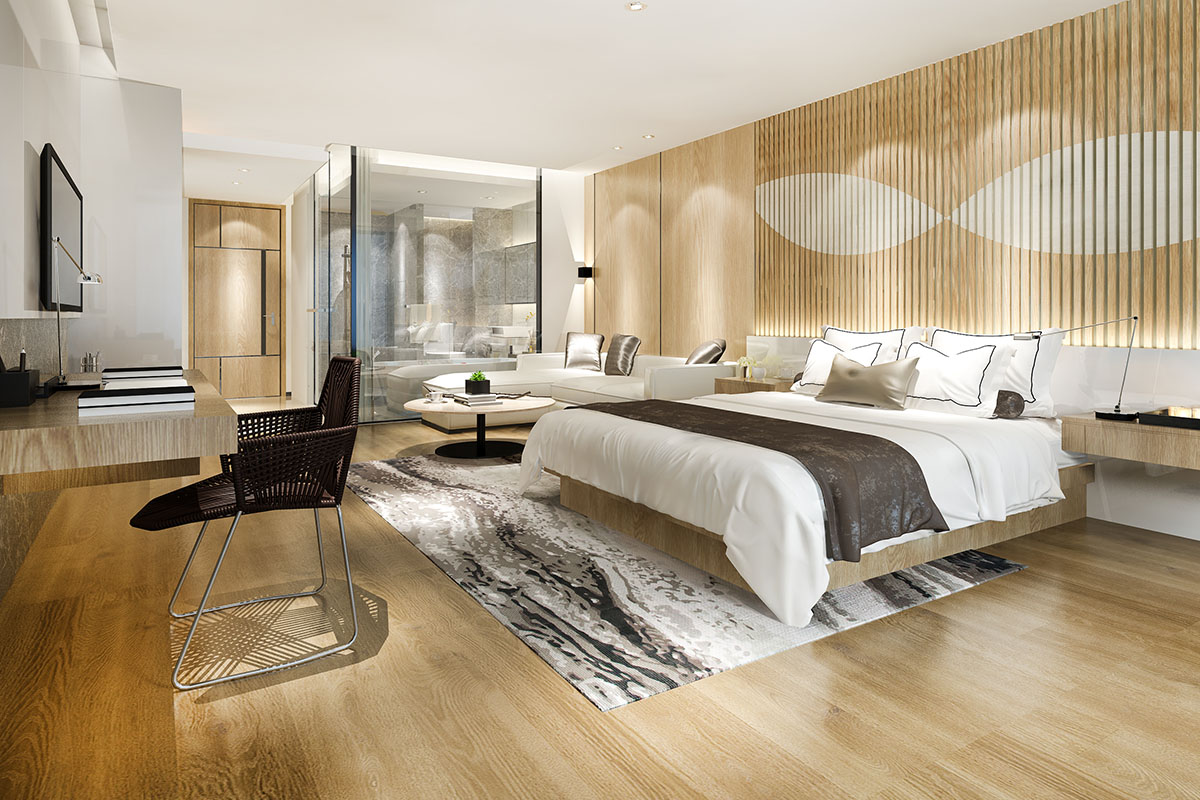 When it comes to expensive home improvement projects, an en suite bathroom ranks near the top of the list. This is a very popular option among large families as well as luxury houses. En suite bathrooms offer a sense of privacy and convenience, as well as an attractive aesthetic appeal.
In most cases, installing an en suite to a bedroom is quite expensive. Such a project usually entails not just a construction and furnishing of an ensuite bathroom, but also designing and furnishing a new bedroom.
How much does it cost to add an en suite to a bedroom?
The price of installing an en suite in a bedroom can range widely from £4000 to £10000. High-end bathrooms are more expensive and can easily cost over £10000. The price of bedroom renovations in Surrey can also fluctuate a lot depending on the size of the room and what kind of furnishings and accessories will be used.
A basic bedroom improvement might not be too expensive. Expect to pay anywhere between £3000 and £6000. However, adding luxury features to the room, such as a built-in wardrobe or dressing room, or putting smart control panels can increase the cost to more than £30000.
What is the most expensive part of installing an en suite?
Labour is typically the most expensive part of a usual en suite project. Generally speaking, this kind of renovation involves constructing a new bathroom, which means there will be plumbing, tiling, waterproofing, and electrical work. In addition, en suite installation sometimes requires building or removing walls which can be quite costly.
The most expensive parts of a bedroom renovation are the walk-in closet and bespoke furniture. The average price for walk-in wardrobes is £9000. Building and renovation companies usually charge between £20 and £30 per hour to carry out the job. High-quality bedroom furniture can cost upwards of £5000.
Other expensive home improvement projects
Besides remodelling kitchens and bathrooms, there are other major home improvement projects which can cost a lot of money. Below are some examples.
Replacing the roof. The cost of installing a new roof in the UK can range from £3000 to £15000. This greatly depends on the size of the roof and the complexity of the project. An average homeowner spends between £5000 and £6000 on building a new roof.
Renovating the outdoor living space. The cost of such a project can vary greatly starting from £2000 and reaching up to £50000. The price really depends on the size of the outdoor space and the features the homeowner wishes to include. As an example, building a 15-metre square deck costs about £1500 on average. The price of wood fencing installation is also around £1000 to £2000 (for a 15-metre fence).
Installing an indoor swimming pool. This is a major project and a fairly large investment. In the UK, the cost of installing an indoor swimming pool starts at £60000 and can reach £100000.
Renovation projects like these are not very common in the UK.
To conclude
The most common areas for house renovation in the UK are kitchens, bedrooms, and bathrooms. People choose to improve their homes for many reasons. Some of them may be new homeowners who just want to add their own personal touches to the property. Others prefer to avoid the costs associated with moving and others simply want to build the house of their dreams.
While some house improvements like kitchen remodels and bathroom remodels can be quite costly, they can restore an old house to its former glory as well as increase its value. If you need kitchen or bedroom renovation, or any type of house makeover done in Surrey, feel free to contact us and we'll give you a quote.