Most homeowners would not mind having an extra guest room, family room or an extra full kitchen. A kitchen in the basement is one type of conversion many people choose to undertake. Because space is premium, basement kitchens allow for extra utility in the existing footprint of the home.
If you and your family love to entertain and appreciate a cleverly built dream space with kitchen and dining that is not on the ground floor level, then you should look to basement kitchen options.
The entire floor could be renovated in such a way to support the way you cook, to provide you with extra storage space and be ready to accommodate your family and guests for a nice dinner and get-together.
Space is premium, especially in prime city areas. That is why it is a great idea to convert a cellar and check out various basement kitchen ideas, in order to give yourself that extra space.
Many people find that furnishing an unfinished basement into the only kitchen of the home is a great thing to do. It is also the go-to option when an outwards and upwards extension of the house are not possible. Basement kitchens can be quite lucrative because the space they command comes at the same square footage price as the rest of the house on average.
In this guide, we will have a look at why basement kitchen ideas are the best utility areas you can create and how you can make the most of them without too much additional cost.
Is it OK to put a kitchen in the basement?
Thanks to the advancements in modern design and engineering in recent years, having your own kitchen in the basement is more than a real possibility – it is the best option for many homes. As long as you go with a careful design and enlist professional help, you can navigate the demands of the project just fine and end up with a basement kitchen that is both functional and beautiful.
Is there sufficient space?
Regardless if there is an existing basement or you are adding a new one, it is important to evaluate just how much space you have available there. Kitchens with low ceilings don't work well, in general, and you need to make sure there is enough room for some appliances, countertops, open shelving and other kitchen essentials. If that is the case, you have the green light to continue with the project.
Why have a kitchen in the basement?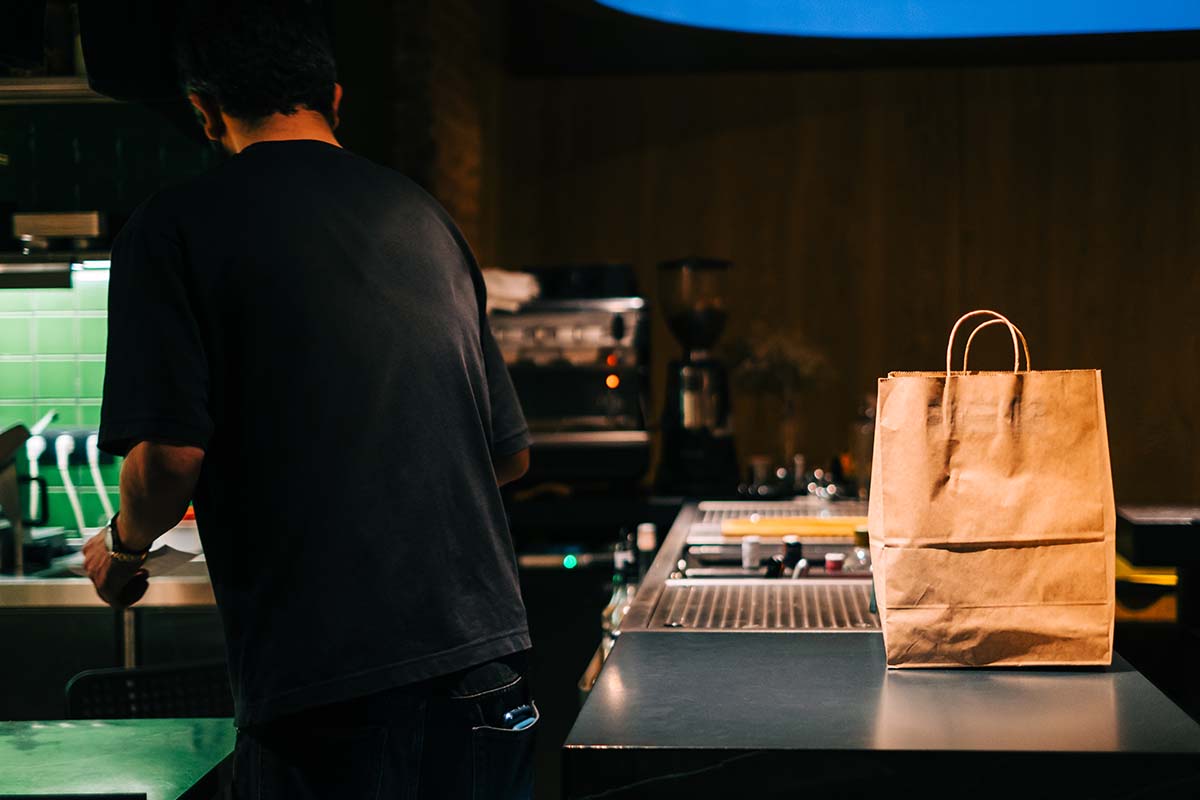 Having a basement kitchen is a worthwhile idea that you can implement, because it provides you with extra space for entertainment and storage, improves the value of your home big time and gives you more space. Let's look at some of the benefits in greater detail:
A basement kitchen enhances entertaining options
Your basement kitchen can provide you with a lot of freedom and flexibility when it comes to entertainment options. Just go downstairs and invite your family and friends there for a social gathering and fine dining.
A basement kitchen project extends the living space of your home
Have you ever considered different options for extending your home? Adding a kitchen in the basement is a wonderful way to get that stand-alone unit that everyone in your household can use. In many ways, a basement kitchen is an extension of the living space upstairs. If there is easy access to the garden, it becomes an even better part of the home that you can take full advantage of any time of the year.
Improve the resale value of the house
Basement kitchens add a lot of value to a house. If you are thinking about selling it down the road, you will definitely improve the total cost. Whether it is a second kitchen in the basement, or it serves as the only one in the house, such a kitchen renovation project is definitely worth the investment and will pay off later on.
Let's talk about planning permissions for a basement kitchen
If your goal is to do any excavation, in order to create a new basement, then you will have to get a planning permission. This is especially the case if any major works on the external appearance of the house are involved.
There are also certain building regulations, safety codes, zoning requirements and other factors to consider, such as escape routes, ceiling height, electricity wiring, water supply and ventilation.
You can use the resources provided at the Basement Information Centre, which is a useful source for information about the development of basements and basement kitchens. Consulting the planning portal of the government is also a good place to start on all of the legalities surrounding a kitchen in the basement.  
Can a lower ground floor be converted?
A good number of Georgian and Victorian houses in Britain have a lower ground floor and basements. A quick walk around such architecture reveals the imposing facades of these buildings and their front door and main floor levels are located above ground. Their lower ground floor levels were often used to accommodate domestic staff, as well as to provide sculleries, kitchen and extra storage space.
Back to present day, these lower ground floors and basements make for the perfect location for a modern type kitchen, especially if the design allows for large windows or even large glass doors that go to the garden. The goal of such project is to maximise natural ventilation and natural light, as well as allow for some connection with the outdoors, if possible.
A good architect should see the possibilities where they seem unfeasible. Maybe a light well all the way through the house to bring light is the right way to go, or maybe a glass ceiling is better. The end result should make efficient use of the space and help you maximise its utility.
How to bring enough light in a basement kitchen?
Getting enough light in a subterranean space or a basement is always going to be a challenge to overcome and it is no different when it comes to a kitchen in the basement. Rooms at roof level always have more acreage of sky available, which is not the case for this sort of place in the house.
However, you are not without any options. For starters, you should look to improve and maximise the existing natural light flow, either by introducing new windows at a high level or enlarging the existing ones. If the house has an internal garden or a sunken terrace, you can surround the place with glass walls, in order to throw more light in the basement kitchen.
If vertical windows cannot reach there, you can get sunpipes or solar tubes to provide sufficient light in otherwise dark areas. The ways to introduce pipes have improved greatly and they can now be wall-mounted and angled for maximum convenience.
You will do well to plan the lighting scheme at the start of the project, in order to get the most light. That way you can properly hide the components and wiring of the necessary components. Consider general light to keep the room illuminated, task lighting to improve visibility around work areas and accent lights for some added effect and glamour.
Under-shelf lights, LED plinth-level and under-counter lights that change colour can make a dinner party feel great, even if direct sunlight is not an option. When light reflects off the ceiling or cabinet fronts, it creates the illusion of a larger space.
Can you have a kitchen in a cellar with a good layout?
So how can you maximise the layout of your kitchen in the basement. The most important thing to keep in mind is the entry point to the room. If it is via a staircase, you should angle it so that it leads to the centre of the space when you descend and not just lead to a solid wall. If you implement a glass balustrade, you can greatly improve the sense of space in the kitchen, all the while keeping the approach smart with strategically placed recessed walls.
Another good strategy is to keep the area open as much as possible. This means clever positioning of appliances and planning a careful layout. Areas of the room that are far away from natural sunlight can be utilised as ancillary rooms, like a pantry or laundry room. Go with glass partitions, instead of solid walls.
How to maximise storage without making the space too dark?
A modern basement kitchen design is all about having less clutter and plenty of space around appliances. To that end, it is important to utilise every square inch as much as possible. For example, the space under the stairs can be used for additional storage. Cabinets should not be too imposing, but rather have modern cupboards and tall units for maximum storage and counter space.
Where you absolutely need to use tall units, you should keep them just short of the ceiling. This prevents a 'jammed-in' look and trick the eye into viewing the room to be taller. If you want to be as efficient about space as possible, consider sliding and pocket doors. They take up less space when you open them.
Instead of standard wall units, go with open shelving if possible. This makes the space feel less oppressive. A kitchen island is a great addition for extra storage and frees up walls that you can then use for glazing, allowing natural light in the room. Floating units hanging from the wall are another great option.
Basement kitchen ideas and tips to consider
White is a natural colour to pick for a kitchen, especially one in the basement, but it is not your only option. You should not be afraid to add some interest in the place. Painted finishes or warm timber works great with white, creating some contrast and interesting looks. The goal is to create movement with colours and turn it into a welcoming space that you would love to have dinner parties at.
Polished materials, like gloss lacquers, glass and stainless steel can be used to enhance the basement kitchen feel. They can bounce light and create the illusion as if natural daylight is coming in the room. If the basement has a low ceiling, you should go with a light colour of the worktop, in order to reflect light.
The floor is no minor consideration, along with the splashback, cabinetry, worktops and proper ventilation. Going with a uniform material is best, like light polished concrete or large tiles that have a small number of grout joints. This contributes to a simple aesthetic and enhances the feeling of openness in the room.
In regards to heating, basements are well insulated, which means they are cool in the summer and warm in the winter. You mostly have to consider good ventilation, in order to keep the temperature just right when you cook food. You can also go with a built-in or wall-mounted fireplace, but don't forget about your smoke detectors then.
Insulation is also important
You want the kitchen to be dry and cozy even during winter time. For this reason, you will need some damp proofing and insulation. It will spare you from potential issues like mould and mildew growth, as well as ensure that no cooking smells linger around. Consult with your contractor on what the best options in that regard are.
Plumbing, electricity and gas
These are all necessities your new basement kitchen will not function without. Consult with your contractor on matters such as these and how you can make them work in your favour during the basement conversion.
Electrical wiring is easy to work with, if the heart of your home's electrical system is close to the basement. Plumbing installation should not be difficult either, if the basement is close to the drainage system of the building. However, make sure the installation goes smoothly, in order to prevent any water leaks.
Things to consider about appliances
You should consider the appliances for your kitchen in the basement carefully. After all, they are crucial for the function of the space and its look. You need to think which appliances you will use the most.
This is dependent on the size of the basement and the way you will use it. For instance, if the basement is mostly suitable for a kitchenette, you should go with the basics – microwave, stove and fridge, as well as a good exhaust fan to deal with the cooking smells.
You have to be strategic with the placement of these appliances, in order to ensure enough space around and proper ventilation. A full-sized kitchen doesn't require a ton of appliances to operate as a nice dining area in the basement.  
Can you convert a cellar?
As far as the average kitchen in the basement project is concerned, you should know that it will probably need around 3.5m. height, as too low ceilings are no go. This is so that it can accommodate structural work and underpinning.
To that end, if you have a cellar already, there will be little difference to the overall cost of the project. It will still need a lot of work and will likely cause more disruption than a typical conversion/extension project. Moving some amounts of subsoil or underpinning a party wall is not a small feat.
Basements are definitely no longer just a part of the home with solid concrete that you use for keeping old belongings. There is merit to putting your lower floor through a renovation project like that, in order to give yourself a great new kitchen. Basement kitchens are a great addition to any home.
Whether you're in need of conversion, replacement of doors or anything else related to bedroom and kitchen renovation in Surrey, you can get in touch with our experts and they will answer all your questions.