Looking for simple and inexpensive ways to improve your kitchen? Giving your countertops a new lease on life may make a world of difference. There are numerous things you can DIY to freshen up your countertops and even give your kitchen a whole new look, from revarnishing them to a thorough revamp using contact paper. Changing or improving the looks of your countertops is one of the cheapest and fastest parts of a kitchen renovation.
Can you resurface kitchen worktops?
Resurfacing a countertop is a simple technique that involves covering the old surface with tile or sheet products. You can give your kitchen a completely new look in only a few hours or days for a fraction of the cost of brand-new counters. Over smooth laminate, resurfacing works best.
How to resurface kitchen worktops
Refinish Your Kitchen Worktop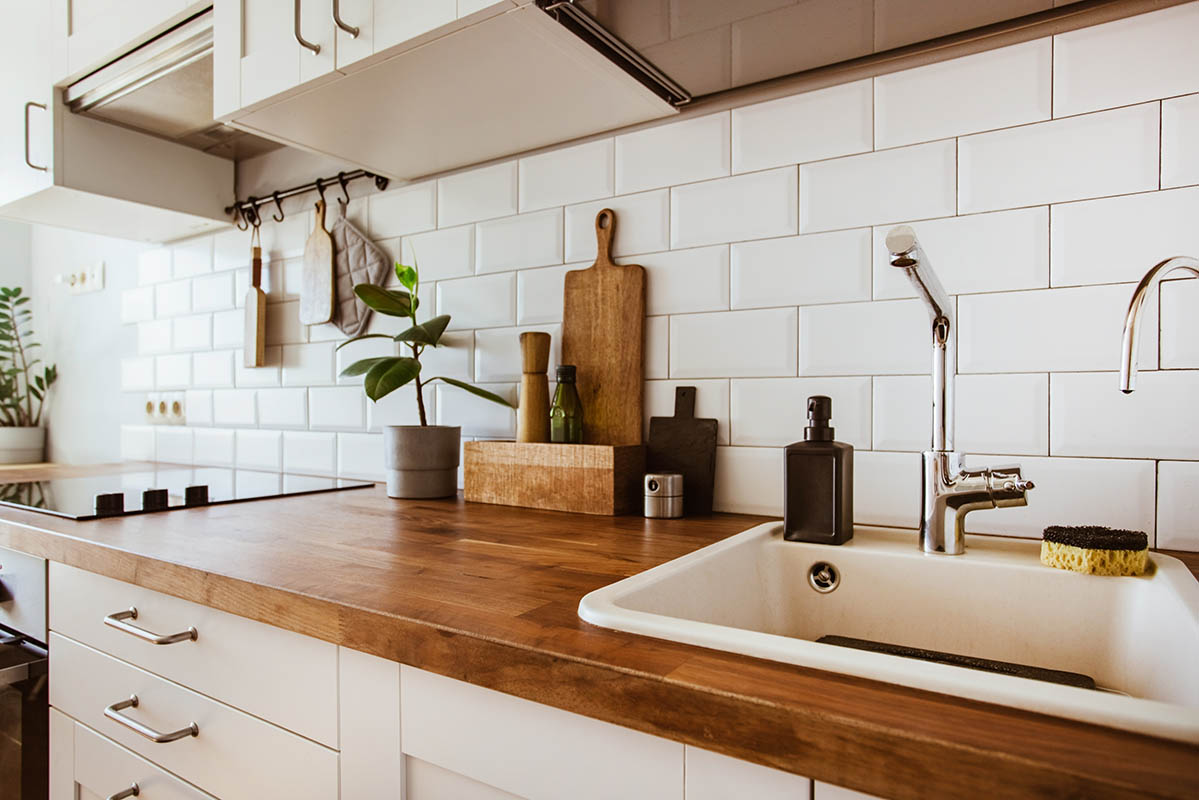 If you have a wooden worktop in your kitchen, a new finishing coat could just be the jinx to make your kitchen feel fresh and look attractive. You can change the previous finish you use every time to something darker or take time to sand down your wooden worktop to accommodate a lighter finish.
Use Marbles And Contact Paper For Your Kitchen Worktop
Covering your kitchen worktop with contact paper is an easy and convenient resurfacing process. A lot of gorgeous and friendly options are available on the market, particularly if you are a fan of marble worktops but not too focused on the price. To get the best results, you need a little patience and a wallpaper smoother
Laminate Worktop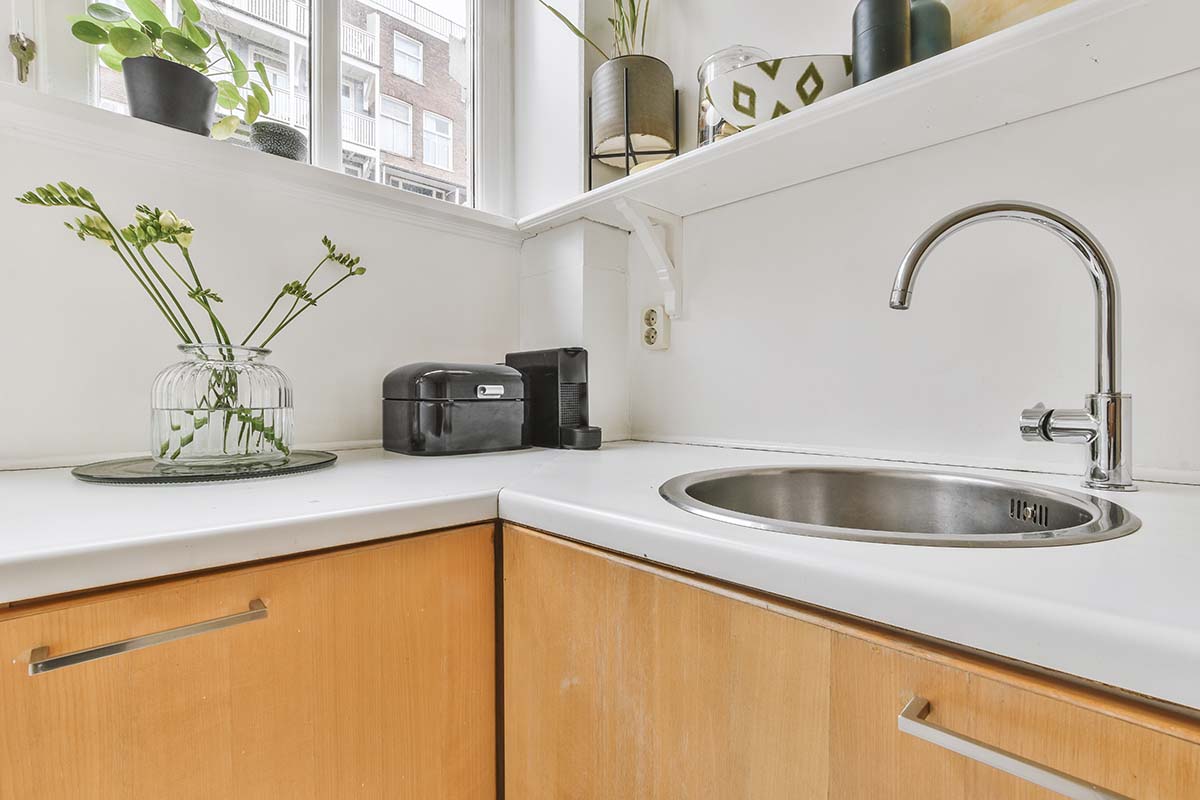 Laminate your kitchen counters for a wonderfully clean and updated look. It's a terrific alternative if you're working on a tight budget, and there's now a wide range of colors to select from. While it may be tempting to choose the cheapest one available, we encourage investing in quality because it will pay off!
Overlay Kitchen Worktop
Who knew such a thing existed? However, a thin material like quartz – can be purchased. Employ the process of installing it over your existing countertop. Obviously, this has a more reasonable price than replacing it with brand new solid quartz worktops, but the end result is identical.
Add An Industrial Colour To Your Countertop
You can cover your worktop in metal sheets, which is a more advanced DIY because it requires some more heavy-duty materials and tools. It looks great on a kitchen island, especially if you use hammered copper sheets (search for them at hardware stores or specialty shops).
What is the cheapest way to redo kitchen countertops?
Paint the Countertops
If your countertop looks old and has a damaged surface and you are on a tight budget, the cheapest way to make it look good and new is to paint it. Painting your countertop is easy and you do not need to be a professional to paint it neatly. Get your paint, prime, and sand, and you are good to go. If there are chips or holes on the surfaces, consider filling them before you paint.
If you do not want brush marks on your countertop surface, you can use a sealer and spray paint or a sponge roller to apply the paint, and a painter's tape to prevent stains. And after you are done applying the paint, seal it with coats of polyurethane to add finishing touches. Any good gloss or semi-gloss paint will work fine for repainting your countertop, and you can also go for any countertop paints. 
Painting your kitchen counter is a good method especially if you have linoleum or wooden countertop.
Covering Countertops
It is cheaper to cover the countertops with materials than to replace them. You can use fabrics as a layer on a wood worktop and apply a sealant or paint on the surface.
Tiling is also a good way to restore your kitchen's beauty. Make use of different finishes to add spice to the covering.
Conclusion
Working on your kitchen might be energy-sapping and time-consuming. To assure outstanding outcomes, our worktop repair technicians are expertly qualified and experienced in working with all solid countertop materials. Call on us today
FAQ
How do you revive old kitchen worktops?
Your cabinets and worktop surfaces might just be covered in dust and dirt. A good clean up will solve this problem. Also, if your work surfaces needs replacement, do not hesitate. Repair what needs to be repaired and transform the look of the kitchen with that simple service.
Can you paint wooden kitchen worktops?
Yes. Painting services in your kitchen is one of the cheapest way to repair your wooden worktops. You can do it yourself if you wish to. Get your paint, and some painting materials. Remember to get a colour suitable for kitchen use. Painting services are also cheap if you are unable to do it yourself, you can get the materials yourself and pay for the service.
Can you refurbish laminate worktops?
If there if there is a scratch on your laminated solid surface worktops, instead of thinking of a repair, you can simply refurbish it. Clean the affected area of dust and dirt, and when it is completely dry, you can paint and re finish the surface. One common repair service you will need for a laminate table is to get rid of stains and scratches. If the scratches are not too deep and there is no chip, you can easily fix it.
Can you cover existing kitchen worktops?
Yes. You can cover it with tiles, fabrics, paper, and the like. It can be a DIY process or you can employ the service of a professional business to help especially if it you are using tiles and similar materials.
How do you fix scratches on a laminate kitchen worktop?
First, you have to clean the affected surface with soapy water. Then wait for it to dry completely. After, get furniture paste wax and apply it on the scratched surfaces with a soft, clean cloth. Also, you can use baking soda over the scratch and after a while use a damp cloth to clean it off.
At AceKitchens we can provide you with a wide variety of kitchen worktops in Surrey, so make sure to browse our selection and give us a call for a quote.