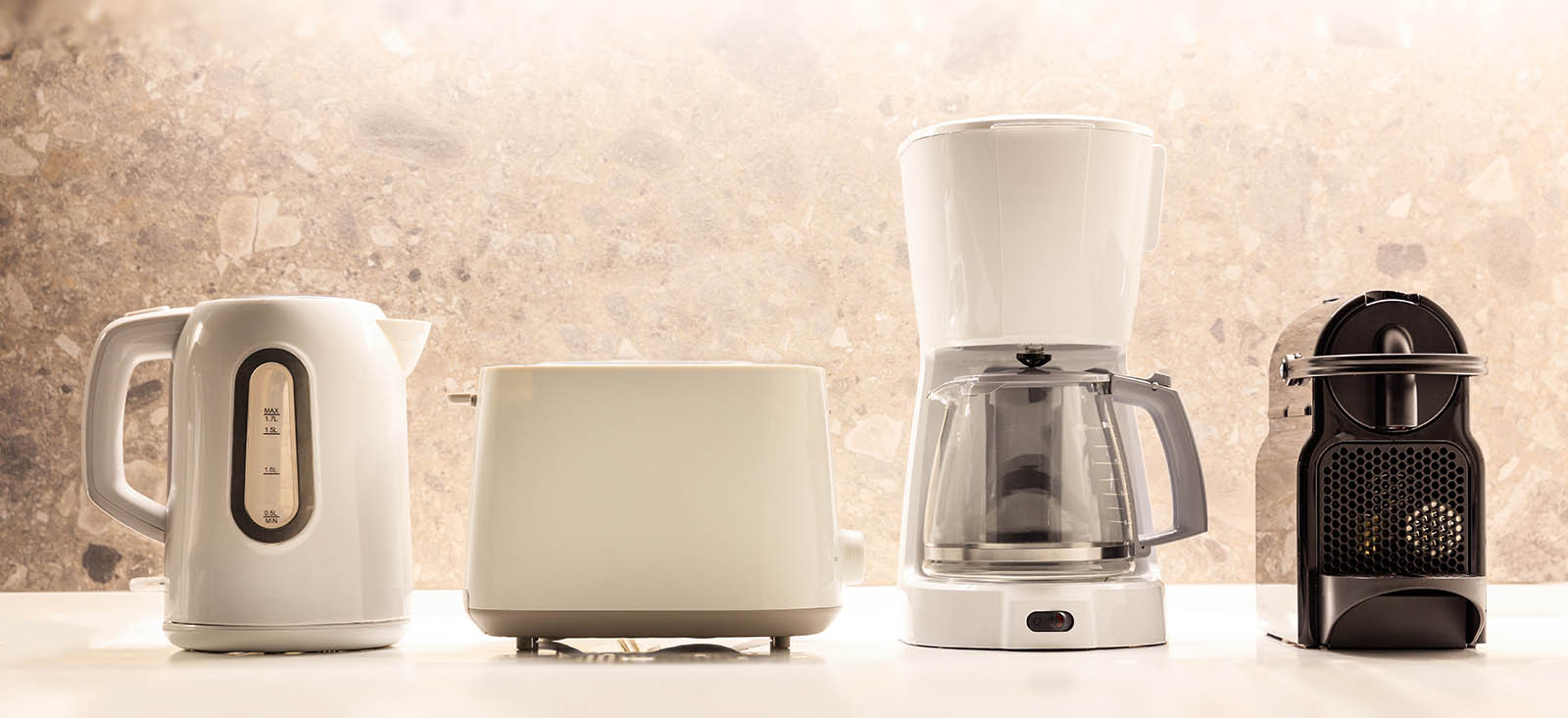 After all the kitchen renovation work is done, it's time to make sure you have all the basic and the most popular kitchen appliances at your disposal. This post will wrap up a few small kitchen appliances that are critical for the heart of your home. They will not only save you loads of time on food preparation but also secure you an enjoyable experience. In this day and age, people are spoiled for choice when it comes to household items. You just have to go to the shop and reach out for the desired item. There are both affordable and exorbitant options, so it's not difficult to get the things that you want.
And with that said, thanks to marketing efforts, some items have been pushed farther than others, so you have to dig into reviews to see if they are worth it. Don't worry, we have done the dirty work for you. Without further ado, let's get your functional kitchen equipped with the best cooking appliances and comfort food essentials.
Kitchen Aids & Essentials: Makers
Food processors, food mixers, blender and smoothie makers. These days, there is a range of food preparation appliances with beautiful and ergonomic designs. They usually take part in these fancy rituals you do in the morning as you wake up and before you go to work. Smoothie recipes are flooding the Internet. So, you'll need at least a blender or mixer & food processor if you want to join the craze. But a blender can do so much more. You can use it to chop your onions or other veggies, crush nuts, puree hot soup, etc. etc. So, yes, it's a must-have kitchen gadget after all.
Bread makers. There is a bread maker range with a variety of programmes for brioches, pizza dough, sweet loaves, and other types of bread that you can make on your own, putting only tried-and-tested ingredients that your busy family will appreciate.
Soup makers. The advantage of cooking your own dishes, and soup especially, is that you know how much salt is in. No more additives with difficult-to-pronounce names. You can make your own soup quickly and effortlessly with a soup maker. And let's be honest, these devices take up less space than conventional ovens. (There is no denying that the latter are indispensable. What's great about them is they have plenty of functions, allowing you to choose your cooking setting and desired temperature. But they are not part of today's subject.)
Coffee makers. Okay, coffee makers are life. Is there even a need to point out the obvious? Now, the type of machine you go for depends on how much of a coffee lover you are. A filter coffee maker can be all you need if you are not too picky. The rest of you may have to spend more time at the shop until they pick the best machine.
Ice cream makers. Ah, ice cream. Who doesn't like to allow themselves the occasional indulgence in this sweet temptation? Instead of buying the regular, store-bought ice cream fraught with unwanted stuff, get yourself an ice cream maker and experiment with different ingredients and flavours.
Deep Fryer & Healthy Fryers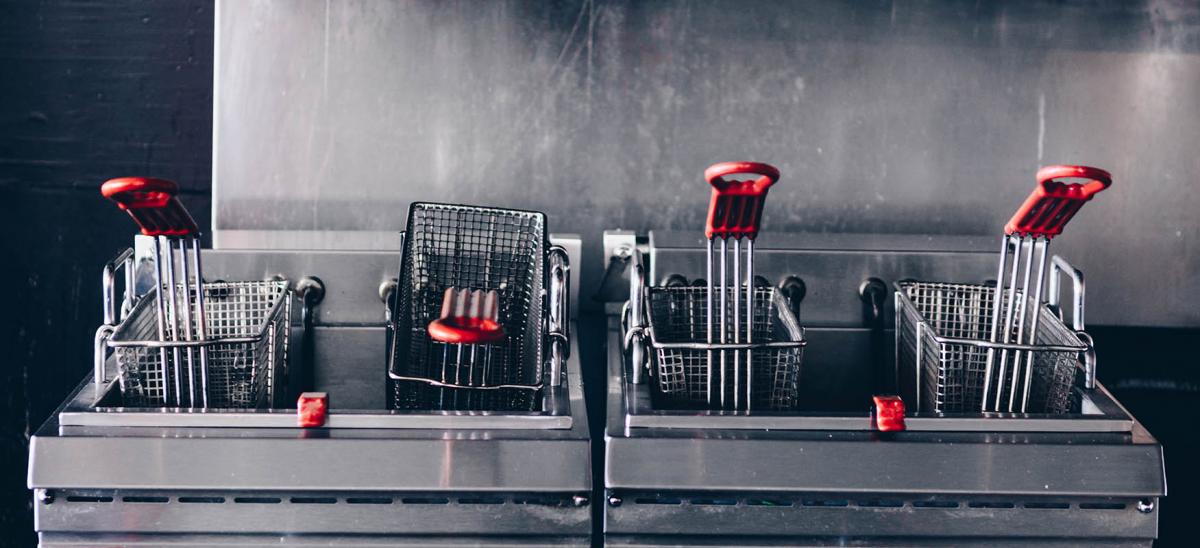 Now, every household needs at least one type of fryer. Let's start with low-calorie air fryers which belong to the family of health fryers. These are quite handy. They allow you to cook fast all the while using less oil - which ultimately is what makes them good for your system. Plus, they can make your food scrumptiously crispy, an opportunity to enjoy the most delicious French fries guilt-free. Your stomach will thank you.
One problem with air fryers is that they have a small food capacity, so at most, you cook 2-3 servings in one go. If you have a large family, this could be a huge disadvantage. Another downside is your food may get dried out. So much for your air fryer tests. But don't despair. You still have other alternatives.
On the other end of the spectrum are deep fryers. A deep fat fryer is notorious for being quick and powerful. Nothing beats up this cooking tool when it comes to speed. However, they are not exactly a healthier option if you want to know the truth.
Ovens
Countertop toaster oven. With a range of toasters in the market, you can surely find The One. The problem with toaster ovens is that they have limited uses. They are perfect if you only need to heat up food and make toasts. Also, if you don't have cooking skills, you will probably be fine with this. Besides, they make great counter options, as they take up little space.
Microwave. There is no denying the digital microwave oven has gone through amazing changes over the years. Innovative technology has made it possible to add features like a microwave oven with grill and Eco Mode which saves energy by putting the machine on standby when it is not being used. They also let you cook different kinds of food from stew to chicken breasts, and they get food ready fast at that.
Electric Kettles
A lot of families find having an electric kettle sitting around the kitchen quite convenient. It can bring water to a boil in a matter of minutes, much faster than your stove will. Whatever you need hot water for - to make tea or cook pasta – it can save you tonnes of time. Not only that, but they can be used for other liquids.
There is an abundance of models in the market, from a retro kettle to copper kettle and bold kettles, slim and tall or squatter and rounder, whatever your preferences are. There is a wide range of colours too. This means you can lay your hands on a matching kettle in no time while at the shop.
Multicooker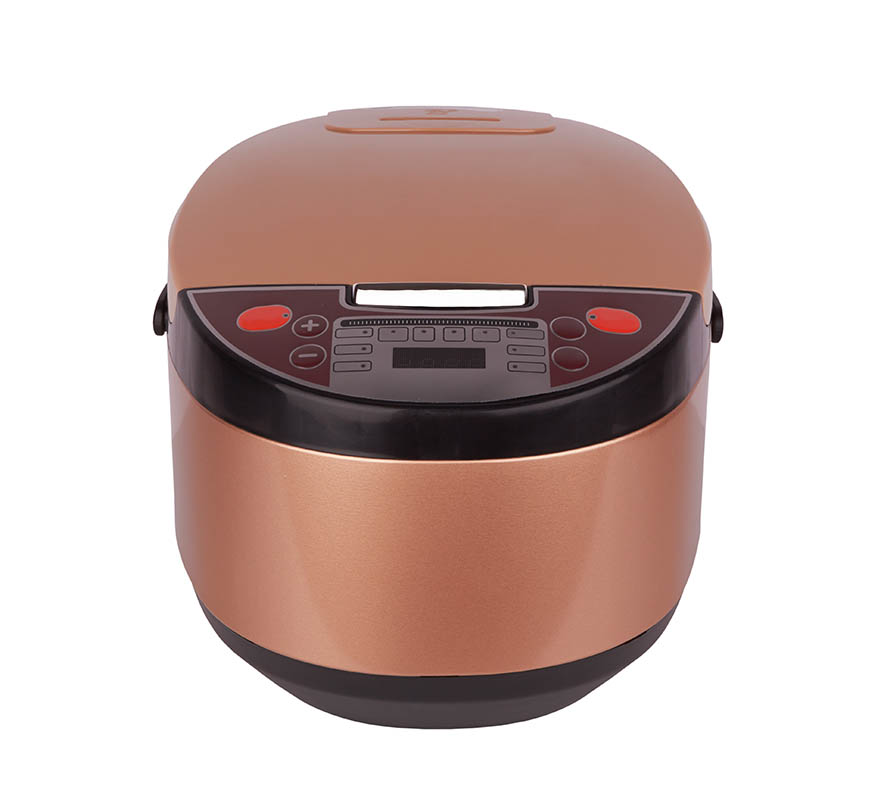 Multicookers are becoming more popular. They use less energy than a conventional oven and help you cook food from scratch, even if you are no chef. Here are some of the functions you want to hear about: they can ferment yoghurt, slow-cook, steam, pressure-cook, cook creamy desserts, hard-boil eggs, brown food, and make rice.
It's worth noting they have a special setting for delicate foods so you don't ruin them. And of course, they can keep food warm for a long time. In addition to that, cleaning is a cinch. If you are looking for some food inspiration, or foodspiration, you should check out the manual for some mouth-watering recipes.
Slow Cookers
Another crucial appliance to consider buying is a slow cooker. Low-temperature cooking is healthy, although it may take longer than standard options. But if you are all about the flavour, you will like this one. The device tends to bring out the flavour like no other kitchen gadget. It uses less electricity as well. You can cook everything from meat to stews and soups. The cooked food is super tender and nice.
Mini-Fridges
Once you prep your meals, you have to store them in a fridge so they can last longer, Small, standalone fridges make great companions to other kitchen tools and essential kitchen appliances because they save space and are portable. You can transfer them from one apartment to the next in a breeze.
Furthermore, they are affordable and energy-efficient. If you have to make do with a small kitchen, you won't be able to fit in an American-style fridge but you can have a mini one and still keep your food cool. There is a wide range of designs and styles to choose from that can make your shopping experience at the shop a little overwhelming. Keep in mind that if you are on the lookout for long-term cold storage options, you should forget about mini-fridges.
BBQ Grill and Grill Pans
Do you like your meat with dark grill marks on it? Then a BBQ grill is a must-have. And before you point out that these essential kitchen appliances are bulky and belong to a larger kitchen, let us tell you that there are mini charcoal grills that enable you to barbecue anywhere. So, no excuses, really. You can make a full family roast for your upcoming get-together without a problem given that you have the right kitchen products, that is.
If you have a balcony, just keep that one there. But what if you are not allowed to operate on any open-flame cooking devices outdoors due to municipal by-laws? Don't worry, you don't have to abandon the idea of grilled food altogether.
In this case, an indoor grill should be your go-to option. These gadgets need electricity to work so they heat up much more quickly than their outdoor counterparts, reducing the cooking time a great deal. The advanced technology helps the heat spread evenly inside the enclosed space. Many come with griddle plates. Perfect for those protein-rich breakfast foods and lavish dinners, no matter if you are interested in liquid-y items or greasy foods.
If you are not hooked on the indoor grill part, grilled pans will do the trick as well. They are less expensive and can fit into your cabinets in a breeze. Or you can hang them from the ceiling next to the other pans and pots you own. If you need help with installing and fitting your appliances into your new kitchen, feel free to contact us and our local kitchen fitters will handle all the work for you in no time.