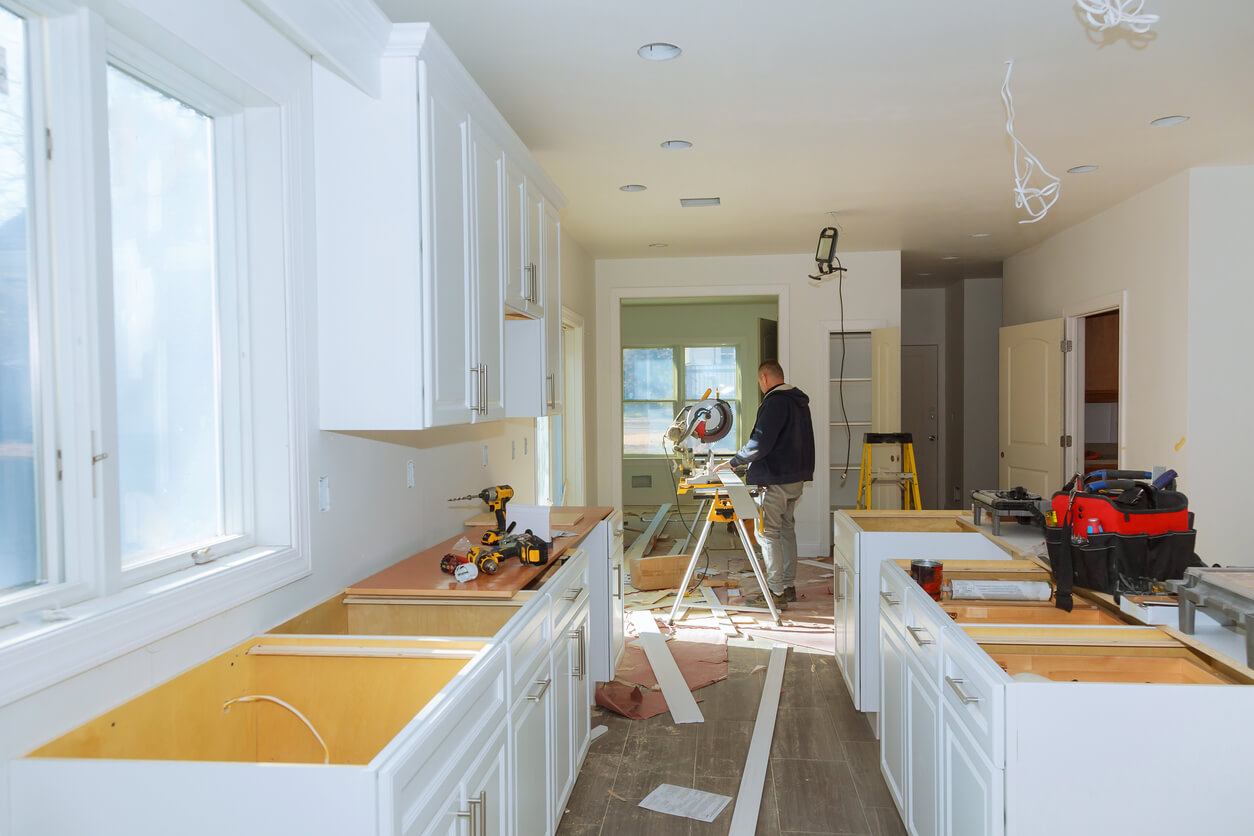 A kitchen fitter Surrey is a local technician qualified to install everything in a kitchen, from fixtures and units to cornice and worktops. Occasionally, they can do other small tasks around the house/office, such as electrical or plumbing work. However, this varies widely from country to country and is subject to local regulations. To shed more light on the topic when searching for "Kitchen fitter near me", here are the questions that get asked more frequently.
What qualifications do I need to be a kitchen fitter?
According to the National Careers Service, anyone who wants to be a kitchen fitter has to sign up to a college course that gives them job-specific expertise or go through an apprenticeship to adopt those skills. As far as the former option is concerned, there are different grades, the lowest one being a certificate in joinery and carpentry.
Furthermore, students can obtain a diploma in fitted interiors or one in plumbing, if interested. The more levels they climb, the more jobs they are allowed to do around the house.
When it comes to the apprenticeship, applicants can work alongside professionals to obtain practical training in their niche. In most cases, these programmes take anywhere from one to five years to complete. People who are permitted to start an apprenticeship are those living in England and not currently engaged in full-time education. Note that they also must be 16 years of age or older to qualify.
What does and doesn't a kitchen fitter in the UK do then?
The very basic tasks revolve around assembling and disassembling units. The rest depends on the level of training. As listed above, if you are operating in the UK, you must be certified for each job that is not related to your expertise, or else you are not allowed to carry it out.
For example, some carpenters come with Part P qualification, which means they can do the electrics. But if they don't possess the relevant skillset for whatever job outside their speciality they are asked to perform, they have to delegate it to someone else. That being said, many fitters choose to outsource to other craftsmen so that homeowners don't need to look for one themselves.
Kitchen fitters who want to work with gas fittings and appliances must obtain their gas assessment training (ACS) and register with the GAS Sage Register.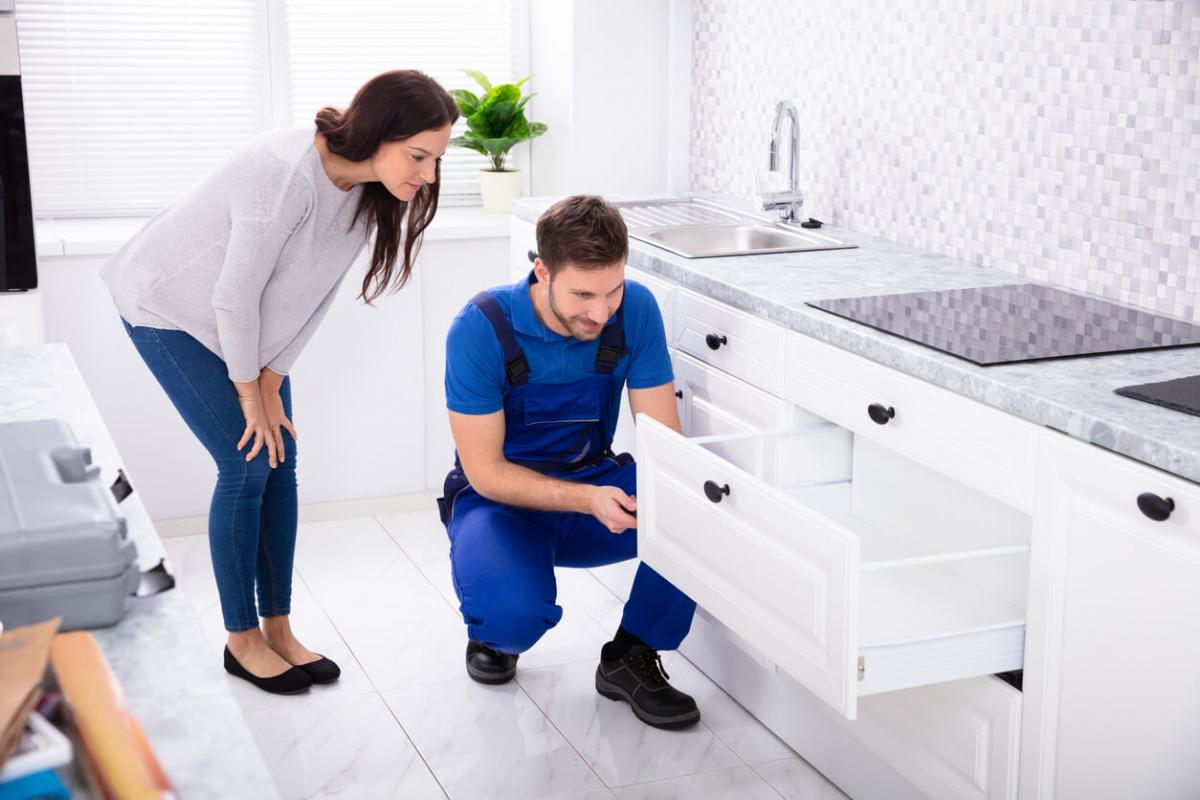 But is kitchen fitting a trade?
Yes. By trade, bathroom and kitchen fitters are joiners/carpenters. Some of them are also Part P qualified, as mentioned earlier. Now, there is a lot of debating among the population on whether kitchen fitters are actual artisans or not. They claim that if you are devoted to what you are doing, always putting your best effort into every job and being proud of your work, you don't need a piece of paper to prove that. The results speak for themselves.
Be it as it may, if you are residing in the UK, you will need more than your sense of achievement to become a legal kitchen or bathroom fitter. In other words, you must be certified to provide those services.
How do I find a kitchen fitter?
These days, it's easier to find a contractor - all you have to do is look it up on Google and you'll get dozens of suggestions in a heartbeat. Apart from that, you can refer to friends and family for help. But before you embark on this journey, it's wise to consider some things.
Here are a few dos and don'ts:
Don't rest your decision on price solely. This is not about going after the cheapest fitter in your area because it bodes well for your wallet. You may think this will save you tonnes of money but if the job is not done to the highest standards, you will wind up paying more to fix the mess.
Get recommendations from people who've already been there, e.g. friends and online communities. There is no better way to land on a dream contractor than word of mouth, even to this day.
Go with a technician whose speciality is in kitchen fitting.
Ask for an estimate that covers everything.
Choose someone you are comfortable with.
Do kitchen fitters remove old kitchens?
Some of them offer to dispose of your old fixtures but it may be charged as separate service, which will add to the remodelling cost. You need to ask upfront how they go about a project and whether they can do the entire job from beginning to end so you don't have to worry about it. If they don't, you should search for a kitchen removal company.
In general, most people prefer to dismantle their units by themselves to save on demolition expenses. If that's not your idea of fun, just call in a professional.
Do kitchen fitters charge a flat fee or a day rate?
Every contractor has their own pricing strategy which they should make clear from the start. If it's not displayed on their website, you can ask them to email you a quote, covering the relative cost and the timeframe of the project.
Will the quote include VAT?
Again, it's something you should discuss with the company you want to hire. But to answer your question: the majority of contractor do not include VAT in the final estimate.