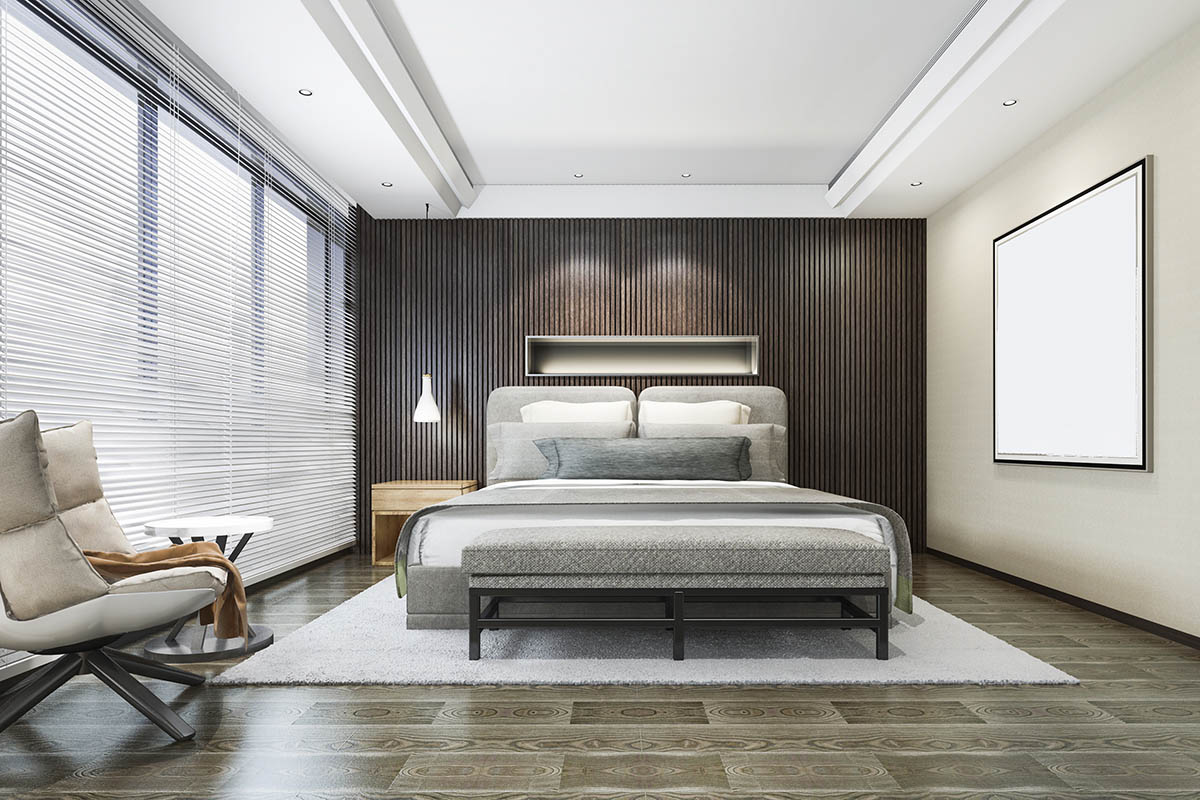 Would you like to put some new spark into your bedroom - maybe fresh paints on the walls and luxury lighting? Or maybe you are thinking about an extensive refurbishment of your bedroom including replacement of doors, windows, flooring, furniture? In any case, the renovation project requires careful planning and considering some key points. When you are prepared enough you can lessen the likelihood of being hit by sudden surprises along the way. You should have an idea of what exactly you want, what is your goal and design style that you would like to achieve? Are you going to renovate by yourself or hiring a pro? Of course, one of the most important steps is to consider the cost of the project.
Whether you are planning an extensive bedroom renovation to the whole house or just to renew one of the rooms, you should set a realistic budget before all else. To help you with that, we've put together this guide where we will show you the cost of refurbishing a bedroom in the UK.
How much does it cost to renovate a bedroom UK?
In Surrey, bedroom remodel cost can be as little as £3000 or as much as over £40000. It typically depends on whether you go low end, mid-range budget or high-end options. The size of the room (if it is a small bedroom or master bedroom) will also have a big impact on the price.
If you just want to refresh your bedroom space with a coat of fresh paint, replace the wardrobe doors, buy some low-cost furniture and maybe some affordable lightings, soft floor coverings and cushions then you will probably fit into the low-end renovation budget. For bedroom makeover on a basic budget, you can expect to pay around £3000 - £8000.
With a mid-range budget which ranges between £10000 and £30000 in the UK, you definitely have more options. In addition, to repainting the walls you may want to think about a new custom made wardrobe and other bedroom furniture, high-quality accessories and so on.
If you can afford to invest more to renovate your bedroom then you can really create a small oasis in your home. A budget over £40000 allows you to unleash your imagination and think about more extensive refurbishment. Featured in the master bedroom are a built-in wardrobe, a dressing room, a spacious ensuite, and a control panel that dims the lighting, adjust the temperature of the room, and conceals the blinds. There are endless possibilities in custom-made furniture and designer brands.
Cost of major bedroom renovation services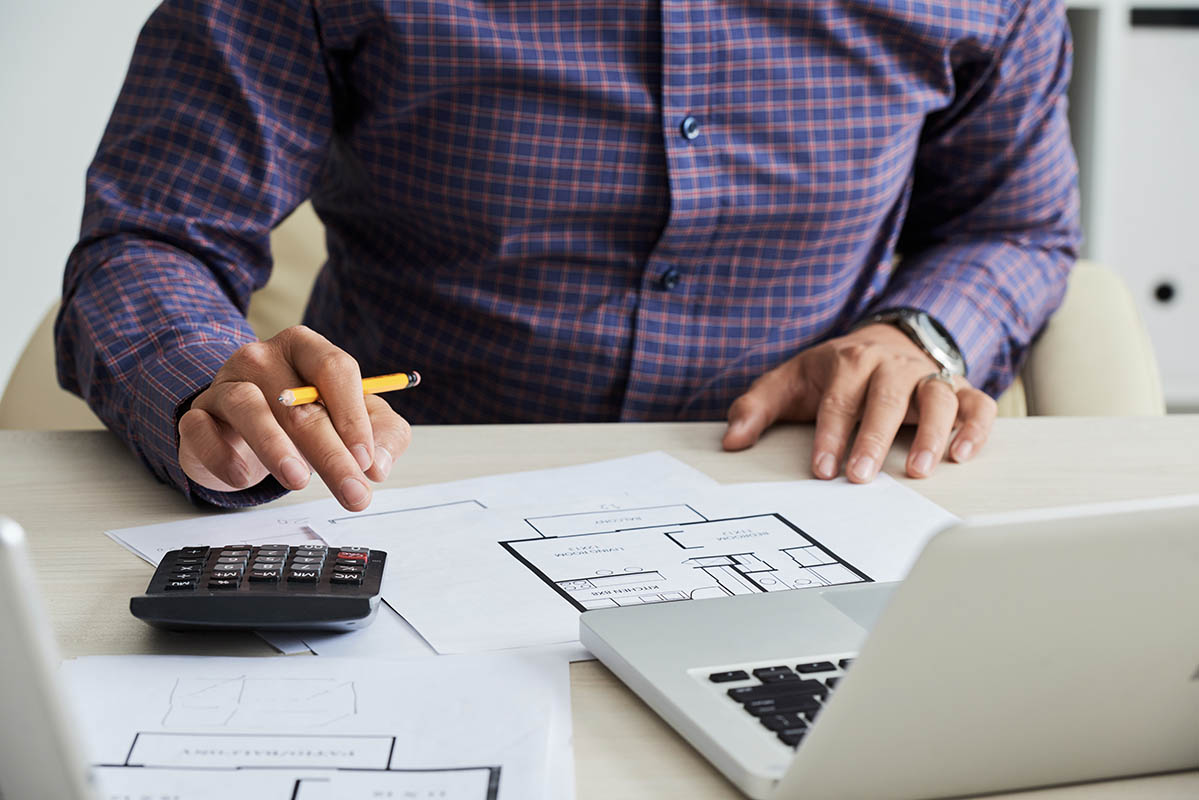 To help you estimate the costs, we will look at the prices for some of the renovation services in the UK.
Painting and decorating. The average cost of painting and decorating projects in the UK is around  £500 and  £1000. Professional painters normally charge between £15 and £20 per hour.
Replacement of the wardrobe doors. The prices for wardrobe doors start from £7 per door and may go up to £50 depending on the size, material, finishes, brand and so on. Keep in mind that a lot of brands don't offer any tips or advice about how to install their closets so you may have to hire professional installers. These can cost you anywhere between  £100 and £1000 depending on the style and length of the doors.
Bespoke furniture. You can see a range of prices, from £500 to £5000. It is really difficult to give an approximate price for installing bespoke furniture because many different factors affect it. We recommend having a consultation with a professional builders company. The custom made piece doesn't always have to be expensive. People are often surprised by how affordable it can be.
Window dressing. Typically, a custom made blind will start at £200 on a 1200 x 1800mm window, while sheer curtains start at £100. Several factors determine how much your blinds and curtains will cost including the number of windows, window sizes as well as material quality.
Flooring. The price of the flooring will be determined by the type and material you choose as well as the square footage of the room. The average cost of a cheap carpet floor is around £5 - £10 per m2. For more quality carpet you can expect to pay over £30 per m2. The labour cost may vary between £5 to £10 per m2. The price of the vinyl floor ranges between £50 and £100 per m2. The most expensive types are solid wooden floors that usually costs up to £50 m2. 
Walk-in wardrobe. The average cost of a walk-in wardrobe is £9000. The charges for labour vary between £20 and £30 per hour.
Ensuite bathroom. The cost to renovate an ensuite bathroom can range from £10000 to £20000 and includes tiling, waterproofing, and the replacement of all accessories.
When you are setting the renovation budget don't forget to estimate any unexpected costs.
How do bedroom renovation costs vary?
The total bedroom renovation cost will be affected by many different factors that need to be taken into account in advance. These include:
The total size of the room - it can be a small child's room, medium bedroom, or large master bedroom;
Your goal and purpose of the renovation - whether you want to simply change the colour scheme, you want a complete bedroom makeover or maybe you would like to create extra usable living space;
The area that you live and local labour prices - if you live in London, for example, you should be aware of the fact that renovation services tend to be more expensive there. In case you are based in a county town like Surrey then you may find home renovation specialists at more affordable prices;
Finishing details - you shouldn't forget about the selection of the finishes and accessories. These are small things but when chosen well they can make a big difference in the interior of the room;
You also need to consider the cost of your bedroom remodel if you're going to DIY, or if you select to hire a licensed contractor for the job. Keep in mind that it is always better to hire professionals for your renovating project, even though the cost will be more affordable if you do the work yourself. Having professionals will definitely make your bedroom repair easier, quicker, and more pleasant.
How much does it cost to convert a loft into a bedroom?
For very simple roof conversions, as little as £15000 - £20000 may be required. Loft conversions of a mid-sized where you can create a double bedroom with two windows typically cost between £20000 and £25000. If you want a large bedroom with an ensuite, you can expect to pay anywhere between £30000 and £40000.
A loft conversion is a great way to create some extra usable living space at your home. In addition, it adds value to the house. However, you should know that such a property improvement project can up bedroom remodelling costs significantly. Also, you need to be mindful of the fact that roof conversions always require approval building regulation, no matter if they need planning permission.
How to renovate your bedroom on a tight budget?
The renovation of your bedroom does not have to cost a bomb. Here are some improvement advice on how to add a little life to your sleeping room without breaking your bank account.
Change the colour scheme of your bedroom
Painting is probably one of the fastest and cheapest ways to renovate your bedroom. You can just change the hues of the bedroom walls or give a new fresh coat of the doors and window frames as well. Make sure, you choose a colour that will match well with your furniture. You may also think about creating a feature wall (accent wall). It will really change the vibe and energy in the space. It is good to find a shade that enhances the atmosphere making the bedroom cosy, warm, and at the same time fresh and modern. There are thousands of colour paints to choose from.
Neutral hues tend to be cheaper. In case you are sticking to a neutral colour for all walls in the room, the solution is to contrast this with darker furniture and bedding. This idea works especially well for more spacious rooms with sufficient light. Darker furniture can be used in this type of room without the place becoming oppressively small or unassuming.
Whether you are going to paint or use wallpaper is a decision based on your style and lifestyle. There is no big difference in the price. So choose the option that will make you feel more comfortable. Regarding the technical implementation, both methods need a solid and smooth foundation, as well as compliance with technological processes. So it is best to hire painting and decorating specialists in Surrey to get professional advice and a well-done paint job. If you're still keeon on doing your paint job yourself, we have prepared an article full with our most important painting tips for beginners.
Give a new life to the old furniture
Sometimes old furniture does not match the new style you are looking for with your bedroom renovation. You can always sell them on websites and sales groups, as well as refresh them with a suitable varnish or fresh coat of paint to breathe new life into them. You may also think about replacing the wardrobe doors. This will completely change the boring look of your old closet.
You can transform the bed only by replacing the headboard behind the head, which will become a focal point for your room. Be consistent and follow one style throughout the interior design. This way the bedroom will look more luxurious, and the result will not disappoint you in the end.
Update the hardware of the cabinets
For a fraction of the price and a little bit of an effort, you can instantly update the look of your existing bedroom furniture by switching out the knobs, drawer pulls, and plates with new ones. You can pick some of them from your local hardware store. Find interesting and unique solutions to refresh your furniture, whether you're looking for slick chrome, old-fashioned glass, rustic metal, ceramic hand-painted pieces or creative shapes.
Custom-made furniture worth it
You may have to spend a little more upfront for custom furniture (bed frame, wardrobe, nightstands, etc), but you won't have to worry about replacing them in the future, if ever. Furthermore, if it is a good quality piece of furniture and it is original custom-made you can recover it multiple times over. Bespoke cabinets and furniture are a truly worthwhile investment.
Should you get a personal loan for home improvement?
If you don't have the cash on hand, getting a home improvement loan may make good sense. Personal unsecured loans will have a fixed term period with set interest rates. It means you can afford to carry out several home improvements or major renovation with just a single loan.
However, using a loan has its drawbacks so make sure you are aware of them before taking such a step.
To conclude
Be mindful of the fact that all house and room renovations are unique and have their own components that make up the project. Consequently, the total bedroom remodel cost can fluctuate considerably. We recommend talking to local house renovation experts to determine the most accurate prices and professional advice about your project.