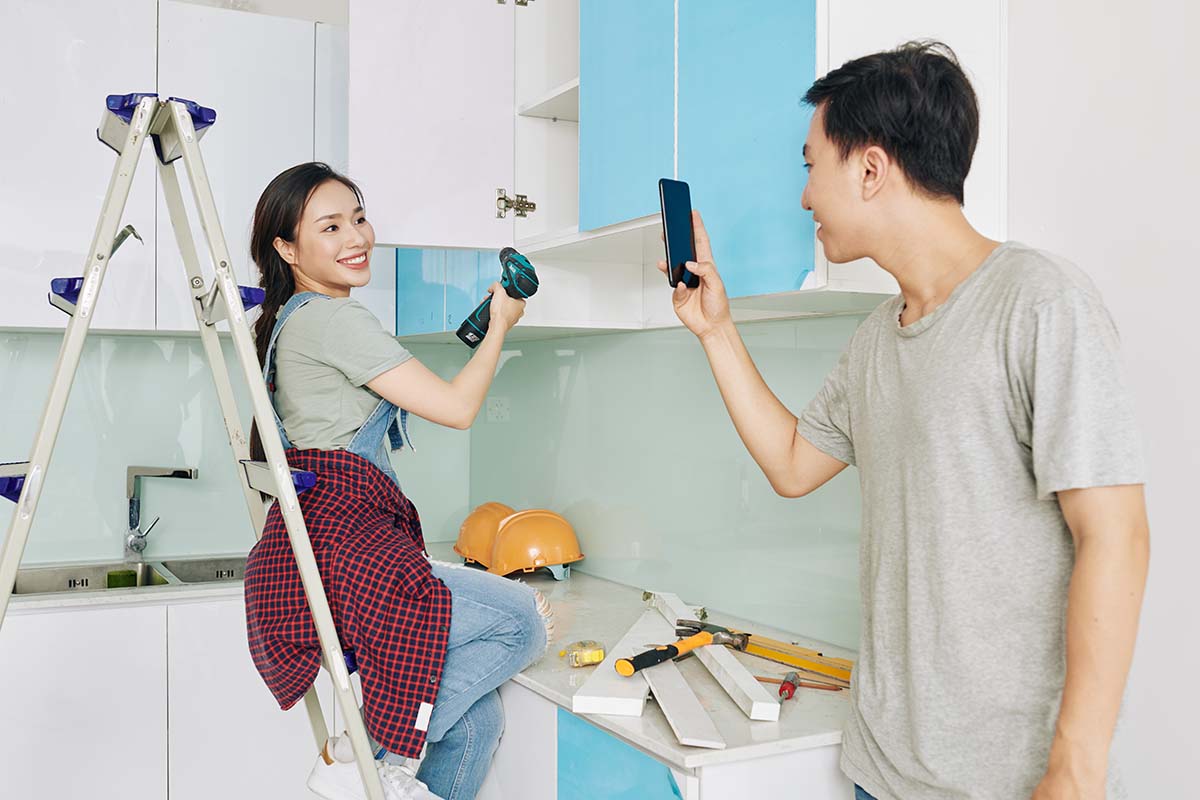 Getting gorgeous worktops, appliances, and cookware can really make your existing kitchen appealing, but you also want it to function well. There is more to kitchen design than meets the eye.
Focusing on the aesthetics of the heart of your home but failing to take practicality into account will prove detrimental later on. In this post, we will walk you through the most common kitchen remodelling mistakes you can make as you dive into your project. Let's go.
Kitchen Design Mistakes to Avoid
Choosing the wrong flooring
Going with the wrong type of flooring in the heart of your home is one of the costly mistakes to forego. The kitchen receives plenty of foot traffic, plus the occasional spill during food preparation and cooking. Therefore, you need to keep in mind three things when selecting flooring: ease of cleaning, durability, and safety.
Your number one priority should be picking a material that is low maintenance such as laminate and vinyl. It's also cost-effective, so if you are concerned about the price, just know there are options for every budget.
Once you settle on material, make sure it fits your design strategies. Check out some samples in a brick-and-mortar store and see if this matches the existing layout. At the end of the day, you want to get a seamless look.
Overlooking the importance of storage space
Not understanding how much storage you need can be a huge mistake that you want to avoid. Or else, you will end up with a cramped space. There will not be enough room for all the things that belong in your kitchen and dining area. Cooking will be inconvenient.
Thus, you should calculate your storage potential. Take inventory of all the kitchenware you own (or would like to have in the near future) early in the planning stages. You will see that your family needs much more storage than you expected. Mark that on your renovation calendar.
Use risers for pans and pots to add extra storage if your new kitchen cabinets have lots of vertical space. You can also mount a pot rack for all those pans that will otherwise take up space in the cabinets. The best way to maximise the space is to make use of vertical space and this applies especially to small kitchen spaces.
If you can't afford to buy cabinets, resort to open shelves. It's still going to provide the much-needed kitchen storage. Needless to say, you have to think about what items you are going to store since open shelving keeps everything on display.
Not counting in circulation space during your kitchen renovation
The lack of circulation space will make your kitchen inefficient and difficult to use. It will feel cramped. You and your family will not be comfortable doing your everyday tasks.
If you don't provide enough space between objects, it may make it hard to open drawers and other appliances like the dishwasher or the fridge. That's why you have to leave 4 feet (about 120 cm) of space between the kitchen units and everything else.
While we are still on this topic, make sure to leave enough space between the bottom of the upper cabinets and the top of the counters (18-20 inches is perfect).
Not putting enough lighting in your dream kitchen
All areas in your kitchen should be well lit. Instead of counting on a single ceiling lamp, think about the different points and include separate lamps. If you are not sure what to do, consider the following: your kitchen should always have accent lighting, general lighting, and task lighting for optimal illumination of the room. Check out our guide on kitchen lights for more information.
Now, if you want to take it a step further, you can go for concealed lighting behind your best set of china or plinth lighting that will turn the focus to your modern cabinetry.
Ruining the kitchen flow and departing from the triangle
The kitchen is a busy area and as such, it has to offer the opportunity for unlimited movement. There are different layouts that you can go for depending on the size of the room and your needs. But whatever you choose, don't underestimate the importance of the kitchen flow.
If you've been alive for the past 30 years, you've probably heard of the so-called kitchen triangle which puts an emphasis on the three major work areas in the kitchen - the oven, sink, and fridge - and how easily you can move between them. There should be a certain distance and proximity between these appliances, their positions creating a triangle.
The concept dates back to the 1920s, which means your mother and grandmother must be aware of it too. Chances are, you grew up in a house with a kitchen that incorporated this time-honoured tradition.
Even though you can still see the kitchen triangle implemented in modern kitchens these days, its popularity has come to a halt. Not only because it's not compatible with every space but also because the kitchen has evolved and it no longer has only three main areas. However, some interior designers are in favour of this approach.
The most popular layout is now the U-shape but that's not all. You can also choose from the Galley kitchen, the L-shape, peninsula, island, and one wall layout. Before you make changes to the current design, verify that you do need a new layout in the first place. After all, why change something that isn't broken?
Regardless of which layout you go for, make sure that the heart of your home is easy to navigate. While aesthetics are important, they should not be the very first step of the process. Functionality should always come before interiors trends, kitchen-wise. If you manage to get both right, you can increase the resale value of your home.
Not providing enough counter space
Countertops are one of the main aspects of a kitchen. This is where you prepare meals, place small appliances on top, and keep a bowl of fruit just in case. It is only when you start cooking that you realise how little kitchen space you actually have. For this reason, before you take on your kitchen remodel project, factor in adequate kitchen worktop space.
If you have a small kitchen, try using your window sill and stovetop as a workspace. The other thing is to add shelf risers if applicable.
Your sink can also turn into a countertop space as long as you manage to get your hands on a cutting board that is just a little larger than the sink. Place it on top whenever you need that extra cooking site. That's one of the latest trends currently when it comes to the sink. It's both practical and convenient.
Wasting valuable space in hard-to-reach areas
Every kitchen has that awkward corner or deep cabinets that make it difficult to store or reach stuff. That doesn't mean you should waste that space, though. Stick with rolling shelves and lazy Susans to organise your items in a neat way that is also accessible. Another great idea to make the space efficient is putting up pull-out larders in your new kitchen.
Economising on cabinet hardware
If there is only one change you could make to elevate the look of your kitchen, that would be replacing cabinet hardware. The worst mistake? Skimping on these. Expensive high-end hardware will lend a luxurious and stylish feel to the space. You don't even have to do anything else to instantly glam up the room.
Forgetting about ventilation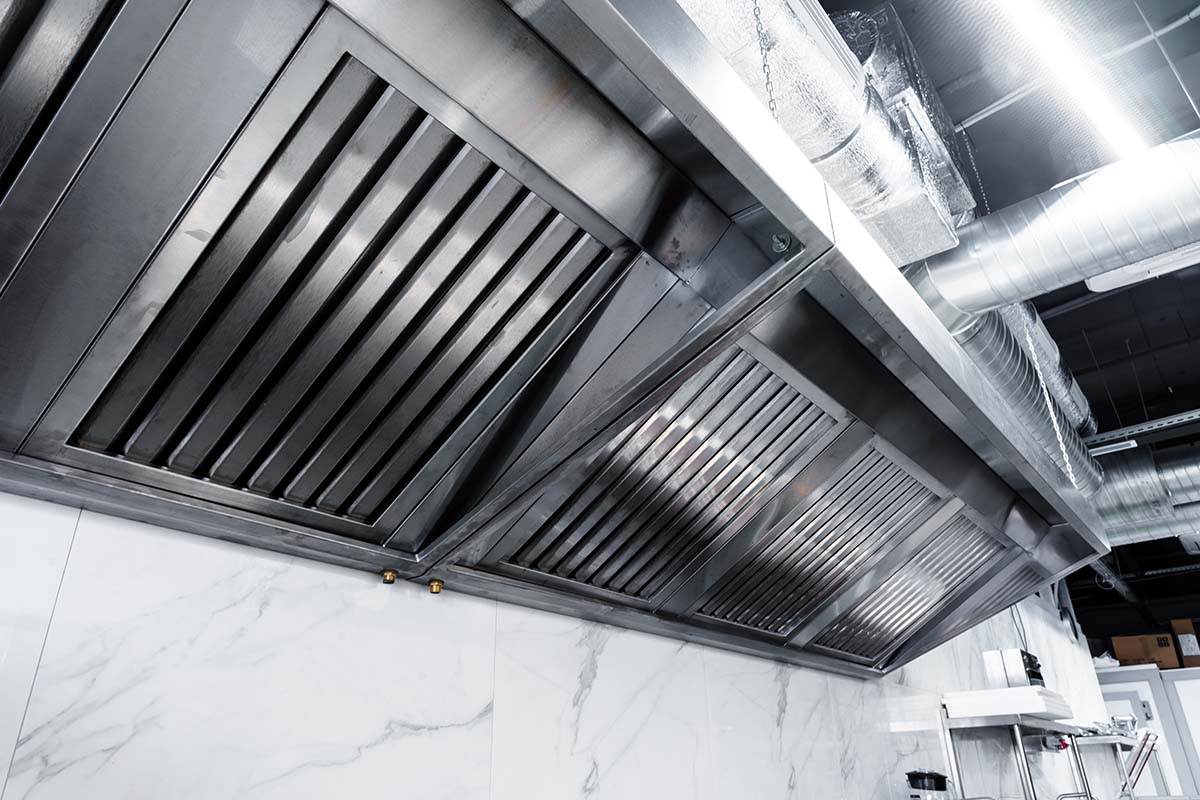 You should, at the very least, have an extractor fan installed above your stove and gas cooktops. Although all extractor fans were designed with one goal in mind, not all of them were created equal. You need to look for a quality and powerful electric system that can exchange air quickly and efficiently. This is critical when your kitchen also doubles as a living room.
Don't forget to avail of other means of ventillation, too, such as windows and doors. Always keep windows open when you are preparing meals to allow cooking smells to exit the house and let fresh air in.
Not getting the height of the worktops right
It is considered that the perfect worktop height is about 90 cm, give or take. It depends on how tall you are. Anything below or above that will cause some kind of inconvenience: you will either be stooping or struggling to reach comfortably.
It is wise to make some calculations ahead of time to avoid getting the wrong height in the end. If there is something you don't fully comprehend, get help from professional kitchen fitters in Surrey.
Playing it safe with stainless steel appliances and a white layout
It's always easier to choose white units and white walls. This way you can never get the design wrong. Everything will match perfectly. But it will also be boring and depressing. Besides, if you mix stainless steel appliances with white walls, you risk achieving a sort of clinical feel that will make you want to avoid spending time in your kitchen.
Other Kitchen Design Mistakes to Consider:
Just because you have a stove doesn't mean you don't have to provide any heating in the kitchen; just remember: the stove isn't always on, so you can't use this one as an excuse not to ensure some kind of heating
Plan waste disposal; consider switching to a built-in bin to save up floor space and keep the revolting scents out of the busiest room in the house
Install hooks on the cabinet doors to store spoons, lids, or pans depending on the space you have at hand in your family kitchen
Concentrate your items around the base cabinets and the kitchen island instead of taking up wall space with wall cabinets
If you have a compact kitchen, it might be best to let go of the kitchen island; see, kitchen islands are great for storage space and meal preps but they can be a wasted space unless your kitchen is able to accommodate one
Install a magnetic shelf to the side of your fridge
Pour the contents of bulk items into translucent containers so that you can easily see them; use beautiful baskets for items you can't keep out of sight
If you are not limited in square footage, consider adding a breakfast bar
Set an accurate budget and stick with it religiously; always go with the most practical choice
Frequently Asked Questions
What is the common problem if kitchen design is not planned properly?
There are a lot of problems that can arise when the kitchen layout is not properly planned but without a doubt, one of the biggest issues is insufficient storage. We often underestimate how much space we are going to need for all the pans, cutlery, and other utensils.
What are the five factors affecting the kitchen design?
When it comes to kitchen design, the five most important factors to consider are good ventilation (updraft ventilation works best), flooring (it has to be sturdy), lighting (a mixture of general and ambient lighting in the corners and around the centre of the room), storage, and layout (U-shape).
Is kitchen design hard?
Yes, kitchen design can be a challenge because you need to create a functional space that is also beautiful and stylish. If the layout doesn't allow for easy access to the most important points, this will inhibit the efficiency of prepping food and cooking.
What is the best kitchen layout and why?
According to interior designers, the U-shape layout is by far the best option for the majority of kitchens because it allows for additional storage and longer countertops. However, it may not be suitable for small spaces.
Feel free to get in touch with us if you'd like professional help with planning, designing and executing your kitchen renovation.