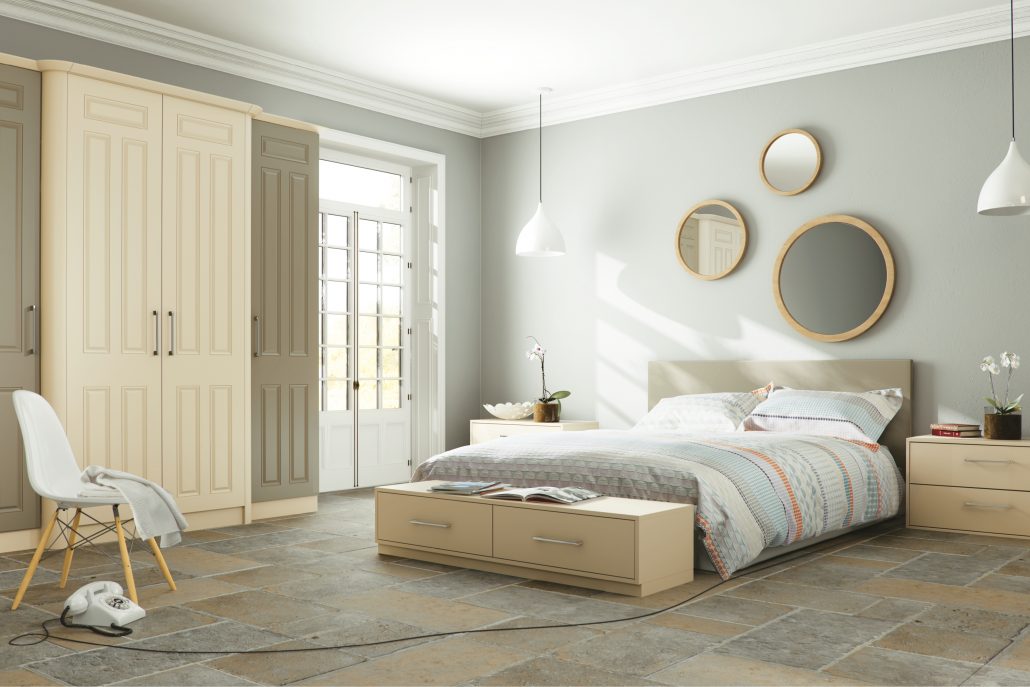 This post will display plenty of fresh bedroom makeover ideas to steal for your next decorating project. Isn't it sad that we put less effort into redoing the bedroom than other nooks in the homes? It's like it's left behind.
While the kitchen and living room get a lot of action on the daily from both family members and guests, the bedroom is rarely showcased to people outside your household.
It is your very personal space that has a life on its own. But those greyish walls and old carpeting can make it look tired and lacking personality. Perhaps it needs a refresher and to be lightened up.
Bedroom Makeover Ideas for Couples, Children & Budget-friendly Options
o, where do you start? Also, partial or complete design redo? Truth is, not everyone can fork out the money for a large project and you don't have to. With our inexpensive bedroom collection and the decorating ideas in this article, some of which might suit your living room as well, you can bring back its shine and give your space a nice refresher. We will help you convert your master bedroom into the relaxing retreat it's entitled to be without breaking the bank. Dive in.
Bedroom Makeover Ideas on a Budget
If your bank account does not allow a massive makeover, don't get discouraged. You can still make a big splash with a little money and being budget-friendly. It may not be the glamorous decoration you dream about, but it will breathe new life into your bedroom.
You will notice that the majority of these refresher ideas can be carried through without the aid of interior design professionals. As long as you have your source of inspiration and our tips, you will be fine. Some of them require minimum effort, such as going to the store and making a small yet meaningful purchase. Others may call for considerable creativity and dexterity on your part. It depends on what you intend to do. Here is some information to get by.
Get creative with the bed covers and cushions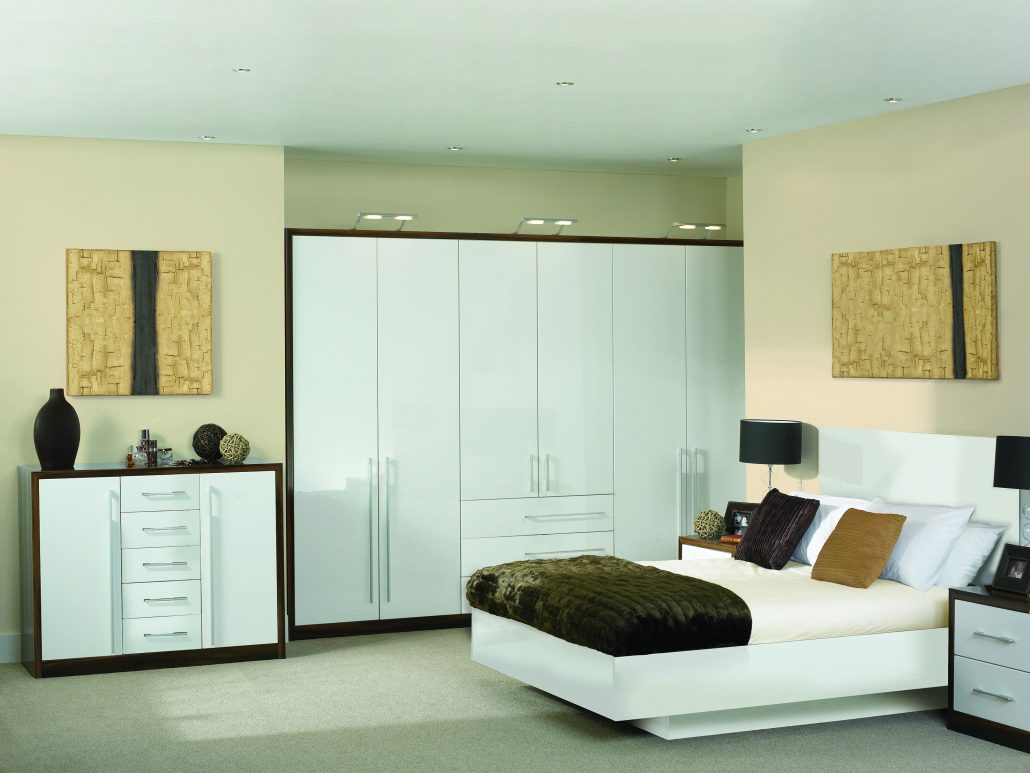 A new bedding set will add a subtle change to your bedroom's look but it will make a huge difference to the overall vibe when you enter the room. You can stick with various patterns, bold colours vs neutral colours, or a colour scheme combination. You know well which style matches your personality and goals. Just go for it. Get on the web, search through the many online retailer sites, and buy a bedding set that makes your soul overjoyed.
Switch out the headboard
Purchasing a new bed will leave you stranded for a good while, so you may feel like abandoning the idea until you have ready money. (Unless of course, you find a great deal.) If you are still determined to change something about your bed, go with the headboard. It's a much cheaper method to glam up the space. Let it be your accent piece in the room. If you have a knack for woodwork or other types of craft, you surely can make your own customised DIY piece according to your preferences. Unleash your imagination and full potential. There are endless options, from vintage to Boho style, Cavendish, and Ecclestone for added sophistication and class.
Update the hardware
Since we're talking cheap and budget-friendly bedroom makeover tips, we can't miss this one. While it seems like a minor and therefore insignificant change, replacing the existing hardware will give your bedroom an entirely updated feel. Believe it or not, your cupboards and dresser will look like new when you swap out the door handles, pulls and hooks knobs, and hinges. Plus, they will open and close effortlessly. You can learn what and how to do by reading our article on cupboard refurbishment.
Replace light fixture
Sometimes all it takes to make a change is to get rid of that old, heavy chandelier. You have your choice of ceiling light and other lighting fixtures; why not get a new one, a better one? This is a nice time to update said elements in the living room, kitchen, and hallways. It works like magic.
Paint the walls or install removable wallpaper
A diligent paint job goes a long way. It lends your space an immediate appeal for less money and it allows you to experiment with shades. Not to mention, it's one of the simplest DIY bedroom makeover implementations. A removable wallpaper works in a similar fashion. If you get tired of the pattern, you can easily shop for a new one.
Add an area rug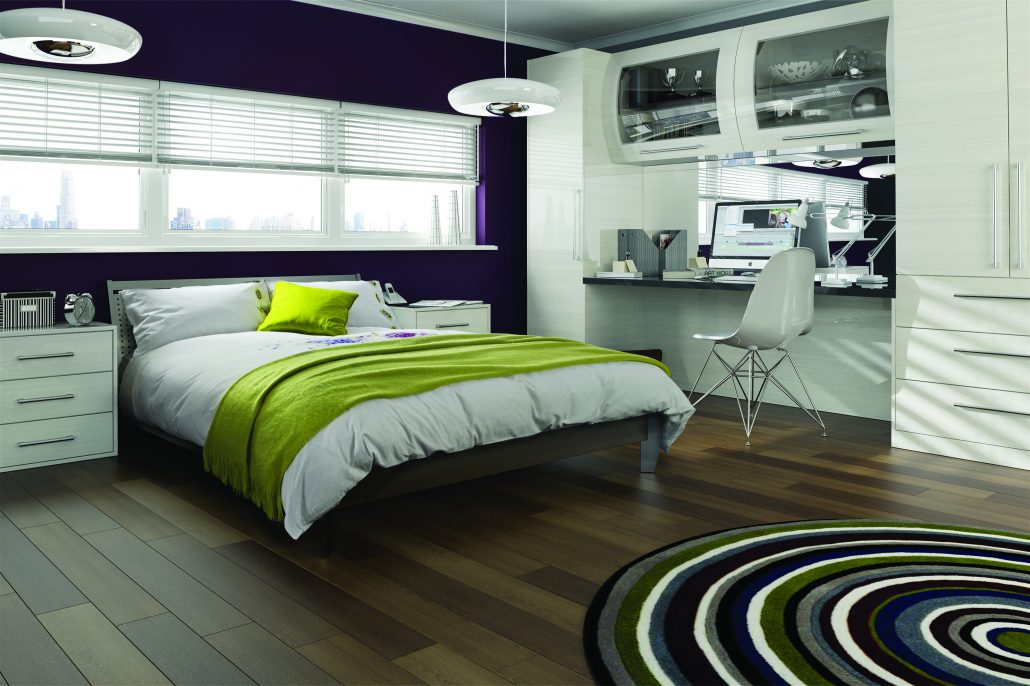 Rugs don't have to cover the entire floor which makes them relatively cheap and budget-friendly to get. They come in loads of patterns, sizes, and styles, which means they can liven up your room straight away without the need for additional touch-ups. With such a small change, you could transform the place. It will work the same way for a guest room and living room makeover.
Double up on mirror space
If you have a small bedroom, mirrors offer a great means to make it look more spacious and luxurious. Installed in any part of the room, they will provide an instant redo effect. You can either buy a few free-standing units and scatter them around in different nooks or invest in a large piece that stretches across from wall to wall. Whatever you choose, always aim for a full-length mirror. It will give the room more depth.
Master Bedroom Ideas for Couples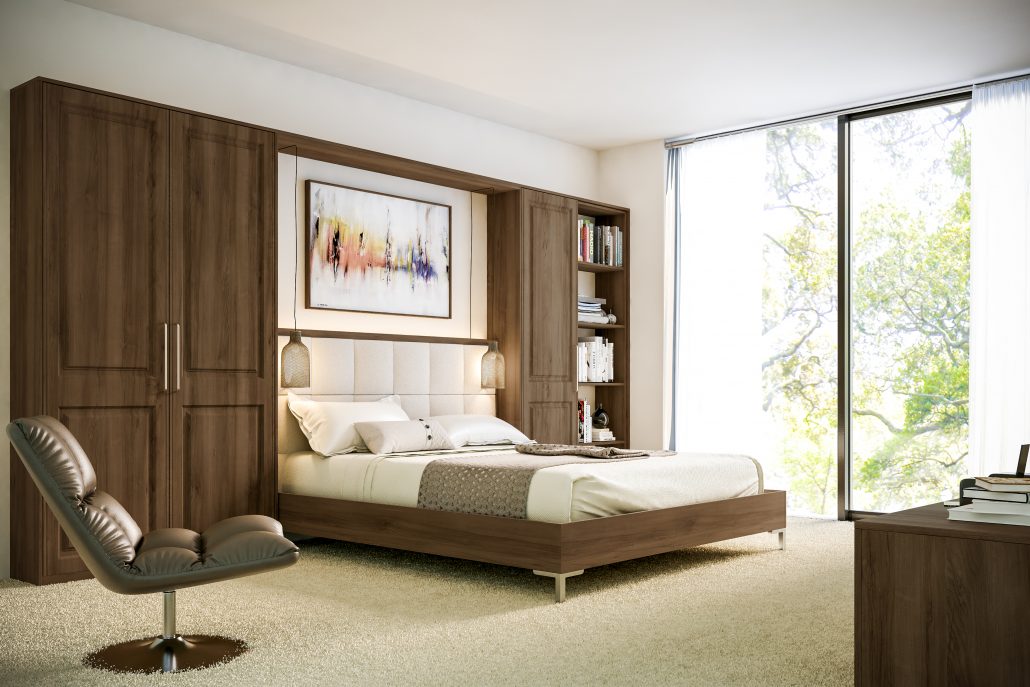 It's as if decorating a bedroom isn't challenging enough, it becomes even more difficult when you involve your significant other in the project. Being in a relationship means you have to run your ideas through with your spouse and navigate between their desires and yours. How tough can this be? Hopefully, not that tough. Check out our cheap master bedroom ideas and suggestions.
Hardwood floors
Hardwood flooring is great for a guest bedroom and living room makeover. One thing you will probably agree on without fighting for hours is the type of flooring. Wood floors are always a good idea for small to master bedroom areas. They come with a timeless appeal, look good, and add comfort. What is more, combining them with a few rags or a carpet is a breeze.
Soft, neutral walls.
There is no doubt about it: neutral colours match everything. They enable you to go bold with the furnishings and accessories. When it comes to bedrooms, it is important to keep the shades light and serene. Given the purpose of the room, darker or brighter colours may make it impossible to relax, let alone sleep. Leave those for other areas in your house. Now, you may not want to keep everything a tone down, and that's normal. Feel free to place a few accent pieces across the room. They may be whatever colour you choose.
Lamp shades on each side of bed
Redecorating should not be all about appearance and style. It should also be about practicality. Your master bedroom serves a specific purpose and you need to make it as useable and comfortable as possible. As far as lighting is concerned, it is vital to ensure individual lamps for each person so you can both manage the level of light at your own discretion. Thus, separate lamp shades on each side of the bed will make do.
Teenage Bedroom Makeover Ideas
Moving on from couples' master bedroom makeover to your children's sacred room design. Everyone deserves to have a bedroom that feels to their liking, even your offspring, right? Now, it's no secret that teenagers are difficult to appeal to. One day they like blue and totally hate it on the next. Hormones are raging. On top of that. drama is in full swing. How do you decorate their bedroom to suit their tastes and style? That's a tough question but hopefully, you'll be able to figure it out using our ideas.
Now, boys and girls visualise the perfect bedroom design differently, clearly. With today's diversity of colours and styles, you can have a unisex makeover or you might be down for a more customised makeover. It is entirely up to you and your kiddo.
In terms of gender-neutral designs, think about functionality and timeless schemes. To illustrate this, you can experiment with the curtains or other window treatments. Or create a study nook by throwing in a desk and some shelving. Free-standing or built-in, the choice is all yours. It can fix a not-so-chic corner and make the most of the space, giving your teen more incentives to do their homework on time.
Also, play with eclectic textures and shapes. Wicker rattan furniture fits bedroom makeovers and a living room. You can never go wrong with a few succulents - real or artificial. They will cheer up the bedroom and, who knows, they may bring out the caring side in your children. Not to mention, it's a budget-friendly option. Place them by the window seat (add one if you don't have any).
And lastly, you can convert the attic space to accommodate your teenagers' belongings. To save room, pick built-ins, bunk twin beds, and use vertical space as much as possible. Paint it a neutral colour to create the feeling of more space.
Now, let's dissect gender-specific designs for rooms.
Makeover Ideas for Boys' bedroom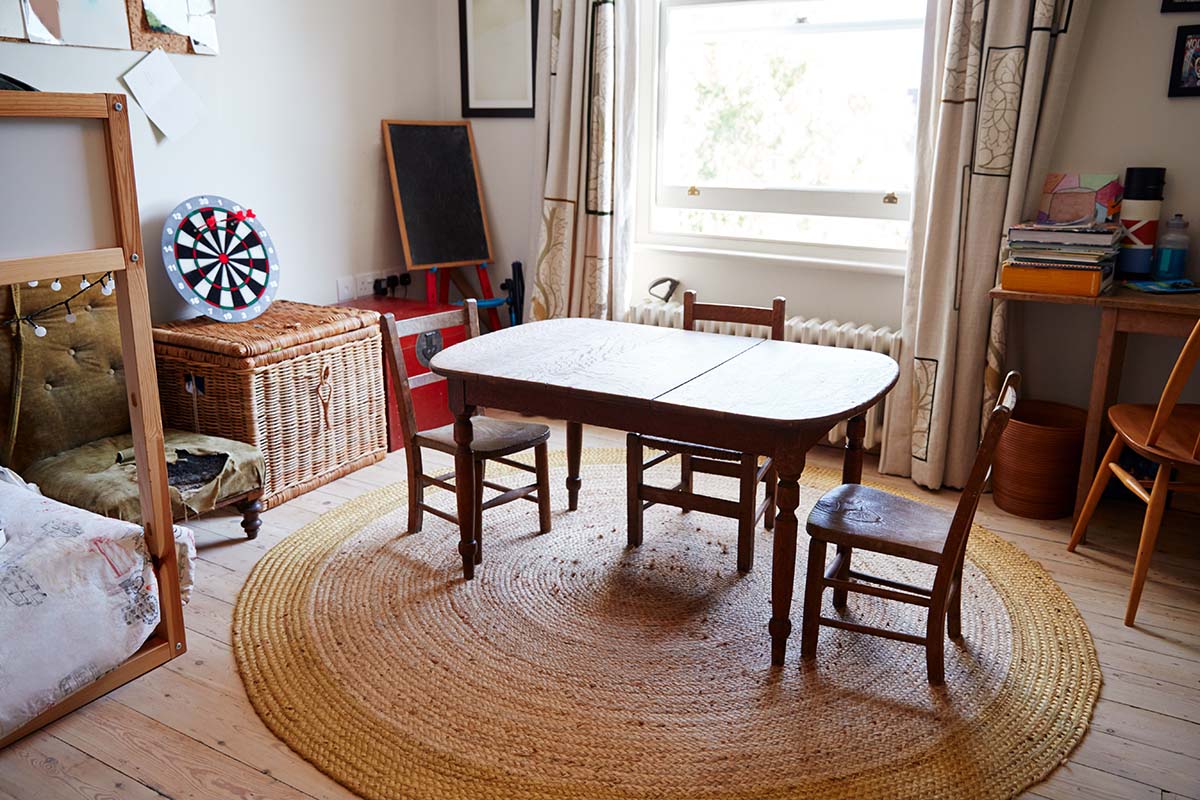 Vintage makeover
There are few people that don't like vintage. If your offspring is like that, move on to the next recommendation. But if he doesn't mind a few vintage additions to his room, read on. You don't have to transform every single element in the bedroom. Add a few decorative items. Buy a bedside cabinet or side table from an antique shop/retail stores. Play around with the fixtures. (You might want to use this idea for your living room makeover as well.)
Swinging bed
This is the perfect way to win some points. It looks fun and makes the atmosphere a bit more interesting. Your teenager boy will be eager to invite friends over just to have a look at the cool bed (and also use it as a guest room). It can be suspended right from the ceiling using the appropriate hardware and materials. Since the bed will not meet the floor, it will make the room feel spacious and airy. While you are on this one, you may want to repeat the steps in the living room and kitchen for a fuller look.
Bold prints
While you might want to keep your own bedroom neutral, your boy's bedroom is a horse of a different colour. You could choose a monochromatic colour palette in some areas to provide more dimension. Another smart move would be to select a wallpaper with your son's favourite music band or movie characters on display. The wall design might also be inspired by sports players. You don't have to cover the entire bedroom, all it takes is an accent wall.
Ideas for girls' bedroom makeover
Walls memorabilia
A wise way to spruce up a girl's bedroom is to feature a display of art on the walls. It works well for a neutral colour scheme. You can play with different frames and designs. Feel free to pin up postcards, family photos, landscape pictures, or DIY paper projects - anything that your daughter is keen on. Don't forget that tastes and moods change all the time, especially during puberty. Having something as simple as a few replaceable frames means you can swap out the bedroom makeover periodically to suit your offspring's change of heart.
Romantic bed canopy
Find inspiration on Amazon or other online retailers for best sellers and surprise your daughter with a soft bed canopy. It will add an exorbitant and exotic look to the room. It is ideal for bedtime reading. Check out a gallery of photos online. Let them feel like the owner of their own room.
Florals
A floral theme gives the space vibrancy and joy as long as you keep it simple and don't overdo it. Floral accents will contrast with the furniture and floor, providing a sort of balance to all elements in the rooms.
Bed frame
Sometimes painting the bed frame is enough to spice up a bedroom and improve magically the design. It doesn't take much time to execute. Make sure it suits the design of the wall behind it. You can add an interesting twist to it. Just paint it a different colour. One day, when she changes her mind, you can take into consideration a new colour.
Some of these ideas will prove amazing for a guest bedroom or a living room too.
Bottom Line on Bedroom Makeovers
If you are wondering how to make your bedroom feel nice without an interior design professional and commission, we've just given you several ideas to think about. Which one you embrace will be mandated to a large extent by your budget, ambitions, and desires.
From a small one to a master bedroom, these tips are applicable everywhere in the house, such as your living room and guest room, and any place that needs a quick and affordable refresher. And the process doesn't have to be lengthy and tiring if you don't want to.
The good news is that you don't have to spend big to doll up your space. A few small but purposeful alterations will make all the difference. We've already listed some budget-friendly recommendations for you. Now, dig into photos, let the information settle, and craft a plan for your room that fits your budget.
If you're looking for more hands-off approach for your bedroom renovation and makeover project, we can offer a professional bedroom makeover service in Surrey and the Greater London area. Feel free to contact us so we can arrange an estimate and a quote for you.